SOLD: Coed Plas
£79,000
Freehold
Llanybri, Carmarthen, Carmarthenshire
6½ acres
Main entrance gate to Allt y Hendre. Please park up here.

Large shared parking area at main gate

View from shared parking area towards Coed Plas

Shared access track from main gate, along the outside of Coed Plas' eastern boundary

Further along the track on Plas' eastern boundary

View from track into the woodland

View of the stream from the track

Level area in the southern section of Coed Plas bordering the river.

View of the river with shingle beach

Mature beech in the south eastern quarter of Coed Plas

An area of windblown conifer in the south western section of the wood

Conifer stand in the south western section of the wood

Boundary marker on the south western corner

Shared access track along the outside of the western boundary

Looking back down the track in a westerly direction

View down into Coed Plas from the western boundary

Footbridge for public footpath at the northern tip of Coed Plas

Name board for Coed Plas

Woodlands for Sale sign on minor road at the main entrance
Description
Coed Plas is a part of a larger woodland known as Allt yr Hendre, which was once part of a large country estate of many acres of both woodland and farmland attached to the large mansion house, Y Plas. Y Plas has stood here, in one incarnation or another, since the 16th Century, overlooking the village and lovely beach of Llansteffan.
The woodland sits on the Llansteffan peninsula, a landscape of a patchwork of fields, hedgerows and wooded valleys, tucked between the Rivers Taf and Twyi. Mud flats and sand banks stretch out from the coastline on all sides of the peninsula, for miles at low tide, a stunning and ever changing sweep of views. It's a stunning location.
Within Coed Plas, a mixed but predominantly broadleaf woodland, the star of the show is the meandering river, broad and shallow with sandy shingle banks in some parts, cutting a deeper furrow through the woodland in others, providing differing habitats for water loving wildlife.
The purchasers of the woodland will be asked to enter into a covenant to ensure the quiet and peaceful enjoyment of adjoining woodlands and meadows.
Trees
Coed Plas, is made up of all four designations of ancient woodland. It's northern tip is designated Restored Ancient Woodland site, a large area in its middle section to its western boundary is denoted Ancient Semi Natural Woodland; a strip along its southern eastern boundary is designated Ancient Woodland Site of Unknown Category; a small area on its south western boundary is PAWS (Plantation on Ancient Woodland Site).
The significance of all of this is evident as much below ground as above it, in the soil structure and composition; something that is now coming to the fore in the understanding of how best to manage and conserve woodland.
Above ground, there are lovely specimens of mature oak, beech, sycamore and some ash here; holly and hazel at understory along with young broadleaf saplings.
In the southern section of the woodland there is a stand of conifer; mainly Sitka spruce with one or two Western hemlock and Douglas fir amongst others, also reflecting the PAWS designation of the woodland to the south of Coed Plas.
At ground level several species of fern, such as hard fern, polypodys and male fern amongst others, enjoy the river bank habitat and numerous wildflower are found throughout too, including some indicators of its ancient woodland status, such as oxalis and wood anemone.
Wildlife
The varied habitats of the surrounding area and Allt y Hendre's Ancient Woodland status result in a richness of wildlife, some quite rare. Local wildlife recordings have made note of Lesser and Greater Horseshoe bats, not commonly seen these days, attracted to the wooded valleys and Golden plover are drawn to the mud flats of the Taf Estuary. Other coastal birds such as sandpipers, ringed plovers and egrets can be seen and heard at the mouths of the Twyi and Taf, and red kite are frequently seen circling overhead.
Features
The river is easily accessible in all parts of Coed Plas but in the southern half of the wood the ground levels out on both banks, resulting in a wide flat area dotted with large beech and oak trees, and where the river's flow has created shingle banks.
Access, tracks and footpaths
Access to Coed Plas is excellent, off a quiet minor road.
A public footpath crosses the northern tip of Coed Plas, across a footbridge which gives access across the river and then runs along the outside of the north western boundary of Coed Plas. It continues to finally connect with the Wales Coastal path a couple of miles west of the woodland.
Activities
Coed Plas offers a wonderful opportunity for those committed to woodland stewardship and conservation, and as is the case for many woodlands throughout Wales, would benefit from thoughtful management to nurture it into the future.
The number of windblown conifer in the southwestern quarter of Coed Plas could provide good timber for any woodland projects; building a tool store or shelter; or more simply for stacking for firewood.
Its good access, level areas and and interesting mix of habitats also have great potential as a setting for educational projects, perhaps a Forest school.
Local area and history
The villages of Llansteffan and Laugharne are both a short distance, with their interesting respective histories, castles and fantastic beaches.
In Laugharne, you can visit Dylan Thomas' former home, The Boathouse, now a museum, and his writing shed perched above, where it is thought he may have written perhaps three hundred lines of 'Under Milkwood'....!
Wood maps
This wood is now sold, please do not visit the wood without the permission of the owner.
Find this wood
This wood is now sold, please do not visit the wood without the permission of the owner.
Location
OS Landranger: OS No. 159
Grid ref: SN 331 143
Nearest post code: SA33 5HR
GPS coordinates: 51.803, -4.422
Location map
Directions
From the M4 continue on the A48 to Carmarthen.
Follow signs to the A40 and take the A40 (west) towards St Clears for approximately 5 miles.
Take the left turn signposted to Llangynog (3rd exit) at Bancyfelin.
Continue along this road into and through the village of Llangynog.
After exiting Llangynog, after about 1/3 of a mile, you will see ahead of you the abandoned building of the Wern Inn opposite, as the road bends fairly sharply to the left. Continue along this road and follow it as it then bends to the right (do not take the left fork) and then continue as it takes you into woodland.
After approximately half a mile, keep an eye out for a wooden gate on your right, with a Woodlands for Sale sign. Pull in here carefully and continue on foot.
How we support our buyers



Please note this wood is owned by woodlands.co.uk.
Our regional managers are often out working in our woodlands, so if you email an offer and want to be sure it has been received, please phone our manager on their mobile phone. The first offer at the stated price which is accepted, whether by phone or email, has priority.
Please take care when viewing as the great outdoors can contain unexpected hazards and woodlands are no exception. You should exercise common sense and caution, such as wearing appropriate footwear and avoiding visiting during high winds.
These particulars are for guidance only and, though believed to be correct, do not form part of any contract. Woodland Investment Management Ltd hereby give notice under section 21 of the Estate Agents Act 1979 of their interest in the land being sold.
Carrying varying designations of Ancient Woodland status, Coed Plas is a mixed broadleaf and conifer woodland of great tranquility and beauty, with meandering river running through the middle of it, within minutes of the Twyi and Taf estuaries.
Managed by Tamsin and Matt Brown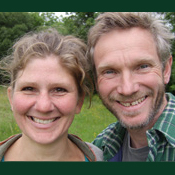 Telephone: 07956 256101
Telephone: 07950 379533
Email: [email protected]