SOLD: Clipston Manor Wood
£149,000
Freehold
Cotgrave, near Nottingham, Nottinghamshire
about 7 ½ acres
View along the western shared boundary track.

Valuable variety of straight grown hardwoods.

Oaks with smaller coppice sycamore.

The old central ride.

Another view of the old central ride.

Large oaks and dappled sunlight.

Seasonal pond, dry during the summer.

A pippy oak stem.

This ride now has a metal gate fitted.

Path at the eastern edge of the wood.

View over neighbouring field.

Pathway with oaks next to it.

Entrance close to Lamingap Lane.

Sunlight in late summer.

Easy access below the canopy.

Level terrain and easy access.

Ridestop at the entrance.
Description
Bounded by farmland on two sides, this broadleaved woodland is level and accessible. Planted and managed mainly for oak, with a really interesting mix of other native broadleaved trees of varied age and structure; the straight grown oak (around 80 years old) is interspersed with ash and sycamore trees, as well as lots of seedling trees including, wych elm, birch, hawthorn, and sycamore. Holly bushes are scattered about, giving some year-round cover and berries for the birds come Autumn.
The field boundaries, to the east and south are bordered by thorn hedgerows, adding interest and further foraging opportunities for wildlife.
The woodland floor is mostly clear of bramble though there are some isolated patches providing sanctuary for ground nesting birds and animals towards the edges. In autumn and winter a deep layer of leaf litter carpets the woodland floor. Native ferns and sweetly-scented honeysuckle can be found and the base of the larger trees are cloaked in moss, looking rather like green, woolly legwarmers.
In general, the ground is well drained as some man-made drainage channels were dug when the wood was last planted, giving the appearance of ridge and furrow. Near the centre of the wood, a hollow holds water in the damper seasons and a rustic bench is situated here.
The purchasers of the woodland will be asked to enter into a covenant to ensure the quiet and peaceful enjoyment of adjoining woodlands and meadows.
Trees
Oak with ash, sycamore, wych elm, birch, and hawthorn.
Wildlife
Wildlife trails pass through Clipston Manor Wood, the routes of roe deer, muntjac and perhaps fox and badger, that forage in the area.
Birdlife is also rich and varied; woodcock are often found in the wood and they break cover in a startling manner – almost from under your feet as you pass. Less often seen but often heard are jays, squawking like parrots and many small birds such as blue tits, nuthatches and treecreepers are also resident.
Features
Level and accessible
Ride-stop with space to turn a vehicle or store wood
A path leading to a bench
Small seasonal pond
Nice oak trees
Access, tracks and footpaths
Access to Clipston Manor Wood is from Laming Gap Lane, via a solid stone track leading to the ride-stop entrance, where there is space to park. A green and grassy ride gives access along the western boundary and an old ride runs centrally through the wood giving great foot access throughout.
Rights and covenants
There are no public rights of way within the wood.
The sporting rights are included in the sale.
Our standard covenant will apply.
Activities
Ideal for peaceful enjoyment and wildlife observation, the new owner could put up bird and bat boxes to improve roosting and nesting opportunities.
For a more active owner, some thinning and replanting of trees could be undertaken to further diversify the wood. The level ground means that there are plenty of options for occasional family camping, with plenty of wood fuel for the campfire.
Local area and history
In the district of Rushcliffe, the name Cotgrave is derived from ''Cotta'' being an Anglo Saxon name and 'Grave' meaning a grove or thicket. The Fosse Way, a Roman road, passes close to the eastern side of Cotgrave Forest and the local area is known for culinary delights such as pork pies and Stilton cheese, ideal items for a wood-person's picnic platter.
Wood maps
This wood is now sold, please do not visit the wood without the permission of the owner.
Find this wood
This wood is now sold, please do not visit the wood without the permission of the owner.
Location
OS Landranger: OS No. 126
Grid ref: SK 650 326
Nearest post code: NG12 5PG
GPS coordinates: 52.8871, -1.03444
Location map
Directions
Just 10 miles from the centre of Nottingham and 20 miles north of Leicester.
Directions.
From the South:-
Travelling along the A46 turn on to the A606 signed to Nottingham.
Pass the left turn to Widmerpool.
Continue straight on through Stanton-on-the-Wolds.
Immediately after leaving Stanton-on-the-Wolds turn right into Laming Gap Lane.
From the West:-
Travelling along the M52 turn on to the A606 signed to Melton.
Go under the railway and through Tollerton.
Go straight on at the traffic lights.
Pass two left turns to Normanton.
Immediately before Stanton-on-the Wolds village sign turn left onto Laming Gap Lane.
Laming Gap Lane:-
Pass Wynnstay Cottage on the left and proceed to a sharp right hand bend.
Park in the lay-by at this point.
Cotgrave Forest is 100 metres north east along Wolds Lane.
Walk round the green entrance barrier and continue along the track (Wolds Lane)
Continue for 200 metres before taking a right turn onto the recently surfaced track.
Climb the gate and walk along the track for 350 metres doglegging to the right around the small pond half way.
at the junction turn left then right after 30 metres.
Proceed for about 170 metres before turning right and reaching Clipston Manor Wood to the left of the track.
How we support our buyers



Please note this wood is owned by woodlands.co.uk.
Our regional managers are often out working in our woodlands, so if you email an offer and want to be sure it has been received, please phone our manager on their mobile phone. The first offer at the stated price which is accepted, whether by phone or email, has priority.
Please take care when viewing as the great outdoors can contain unexpected hazards and woodlands are no exception. You should exercise common sense and caution, such as wearing appropriate footwear and avoiding visiting during high winds.
These particulars are for guidance only and, though believed to be correct, do not form part of any contract. Woodland Investment Management Ltd hereby give notice under section 21 of the Estate Agents Act 1979 of their interest in the land being sold.
With views out over the surrounding farmland, Clipston Manor Wood is part of Cotgrave Forest and has lots of lovely oak trees.
Managed by Dan Watson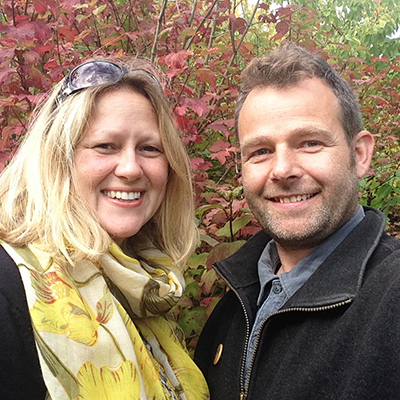 Telephone: 07970 116 515
Email: [email protected]