Hawthorn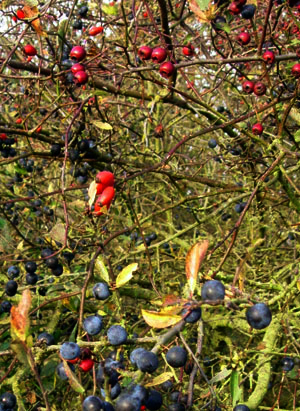 Hawthorn is sometimes known as Quickthorn, Whitethorn or May. [Crataegus monogyna]
Hawthorn can be a shrub in a hedgerow, or grow into a small tree 5 to 12 metres tall.  The young stems of the hawthorn bear sharp thorns - it is these that make for an 'impenetrable' hedge that is so useful in agricultural terms.
Hawthorn was much planted at the time of the Enclosures (which started in Tudor times).
Hawthorn-rich hedges offer food and / or micro-habitats for many insect / arthropod species;  and a home for many birds and small mammals.
Hawthorn wood is hard and prized for its grain.