Herrywell Wood
£149,000
Freehold
Cotgrave, near Nottingham, Nottinghamshire
just under 7 ¼ acres
Clearer ground near the large oaks.

Mature oak near the edge of the wood.

Fragrant honeysuckle, found throughout the wood.

A ride through coppiced birch and willow.

The verge next to the bridle-path, recently managed for butterflies

Field maple and ash.

A rustic bench near an oak tree.

Tall hybrid poplars.

Large pine near the wood entrance.

Good cover for wildlife.

A sunny glade.

A high seat would make a good wildlife hide.

Who lives in a hole like this?

Oak leaves.

Ride-stop entrance.

Poplar and birch.

A large oak coppice.

An open area close to herrywell lane.

One of last year's mossy nests in the fork of a willow.

Sycamore coppice near the northern edge of the wood.

many of the rides have deer trails running along.

Deer slot marks in soft ground.

Seasonal pool.

Elm leaves in the wood.

Lots of useful poles.

Close up of feather moss

Wild privet bushes.

Looking back towards the ride-stop (Herrywell Wood on the right).
Description
Herrywell Wood is a diverse broadleaved woodland which would be perfect for family conservation work and as a get-away from urban life. It is teeming with wildlife and part of a larger forest area with accessible bridleways and walks.
The majority of the wood was planted with hybrid poplar around 25 years ago and these fast-growing trees are now reaching a good mature height. Beneath this canopy, the dominant species are goat willow and birch, many of which were coppiced when the poplar was planted.
Looking a little more closely though, you may start to spot many other native species mixed in, remnants of the old forest no doubt; young oak, ash, sycamore, field maple, wych elm, crab apple, elder, hawthorn and blackthorn… the new owner may discover more.
The poplars were set out in rows running north-south and the resident wildlife has kept routes open, running primarily in this direction, but these are interconnected with deer paths that weave connected routes through. Honeysuckle, wild rose and bramble, as well as patches of wild privet, can be found throughout the wood, along with soft mosses, tough grasses and the odd primrose.
The western boundary, where the ride-stop is located (space to turn a vehicle), is formed alongside a grassy ride. Within the wood close to this edge are several large oak trees. The grass track continues along the southern boundary and about half-way along, a high-seat, from a former shoot, makes a great elevated hide for wildlife watching.
A small beck, flanked with elder, blackthorn and bramble forms the eastern boundary. This was probably a more open ride but has begun to get overgrown and is reverting gently to forest.
A public bridlepath passes along the outside of the wood along its northern edge and the verges of this have been recently managed by the local Wildlife Trust in order to benefit the wealth of butterfly life that can be found here in the wood.
The purchasers of the woodland will be asked to enter into a covenant to ensure the quiet and peaceful enjoyment of adjoining woodlands and meadows.
Trees
Mixed broadleaves including hybrid poplar, oak, birch and willow. There are also some field maple, wych elm, hawthorn, ash and sycamore.
Wildlife
Cotgrave Forest is well known for being a fantastic location for many less common butterfly and moth species. Many types, such as the white letter hair streak, feed high in the canopy at the caterpillar stage and then frequent the sunny rides and verges in the summer months as butterflies
The birdlife within the wood is plentiful and the territorial song builds to a crescendo in Spring.
Blackbird, wren and robin are joined by summer visitors such as the chiffchaff, and last year's mossy nests can be easily spotted in the bare winter woodland. Buzzards mew overhead and greater spotted woodpeckers can be heard hammering on tree trunks in search of grubs. Seasonal ponds in low spots can draw in mallard duck and are a useful resource for resident wildlife
Mammals such as roe deer and muntjac leave their slot marks in soft ground, brown hare are also present. There is much to discover and it would be great to install a trail camera, or two, to observe what passes when human visitors are not around.
Features
A rustic bench.
Grassy rides around the outside of the wood.
Rich in wildlife.
A small drainage beck.
Some nice old oaks.
Access, tracks and footpaths
A solid stone track (bridlepath) runs to the entrance to the wood and along its northern boundary.
From here, access is on foot and there are many routes through running north to south in addition to grass rides which extend around, and are included in, the western and southern boundaries of the wood. It would be a simple task with a strimmer, to create a few more routes running east-west to link up deer trails with the rides.
Rights and covenants
There are no public rights of way within the wood though a bridlepath runs along (outside) the northern boundary.
The sporting rights are included in the sale.
Our standard covenant will apply.
Activities
Herrywell Wood is an ideal place to immerse yourself and your loved-ones in nature and would lend itself to a number of conservation projects. The new owner could perhaps selectively fell a few poplars and encourage some of the native trees to grow on as standards.
More glades or clearings would benefit the insect life (and in turn, the birds) and could be used for occasional camping or as a base for woodland operations. The coppice growth of the willows and birch would be ideal for yielding some pioneering poles for den building and the birch makes great firewood.
Local area and history
The place-name Cotgrave seems to have been derived from the Old English personal name, Cotta with graf (Old English), grove or copse, to make 'Cotta's grove'.
The local area is known as the Vale of Belvoir, meaning 'beautiful view', in French. The name was used by the 11th century Norman invaders when the original Belvoir Castle was established, but the native Anglo-Saxon population was unable to pronounce such a foreign word, preferring to call it "Beaver Castle" and this pronunciation is still used today. The area's most famous produce includes Stilton cheese and Melton Mowbray pork pies, both area ideal for a picnic in the woods.
Wood maps
Wood map
Boundaries
Indicated by red marks on trees around the entire boundary. The north-western and south-eastern boundaries are adjacent to tracks and the western and north-eastern boundries follow ditch lines.
Find this wood
Location
OS Landranger: OS No. 126
Grid ref: SK 647 329
Nearest post code: NG12 5PG
GPS coordinates: 52.8901, -1.03885
Location map
Directions
Just 10 miles from the centre of Nottingham and 20 miles north of Leicester.
Directions.
From the South:-
Travelling along the A46 turn on to the A606 signed to Nottingham.
Pass the left turn to Widmerpool.
Continue straight on through Stanton-on-the-Wolds.
Immediately after leaving Stanton-on-the-Wolds turn right into Laming Gap Lane.
From the West:-
Travelling along the M52 turn on to the A606 signed to Melton.
Go under the railway and through Tollerton.
Go straight on at the traffic lights.
Pass two left turns to Normanton.
Immediately before Stanton-on-the Wolds village sign turn left onto Laming Gap Lane.
Laming Gap Lane:-
Pass Wynnstay Cottage on the left and proceed to a sharp right hand bend.
Park in the lay-by at this point.
Cotgrave Forest is 100 metres north east along Wolds Lane.
Walk round the green entrance barrier and continue along the track (Wolds Lane), at the sharp right hand bend follow the track to the right.
Continue for 350 metres before reaching Herrywell Wood located to the right of the track.
How we support our buyers



Please note this wood is owned by woodlands.co.uk.
Our regional managers are often out working in our woodlands, so if you email an offer and want to be sure it has been received, please phone our manager on their mobile phone. The first offer at the stated price which is accepted, whether by phone or email, has priority.
Please take care when viewing as the great outdoors can contain unexpected hazards and woodlands are no exception. You should exercise common sense and caution, such as wearing appropriate footwear and avoiding visiting during high winds.
These particulars are for guidance only and, though believed to be correct, do not form part of any contract. Woodland Investment Management Ltd hereby give notice under section 21 of the Estate Agents Act 1979 of their interest in the land being sold.
A broadleaved woodland wildlife haven, perfect for conservation projects and part of the greater Cotgrave Forest.
Download PDF Details
Managed by Dan Watson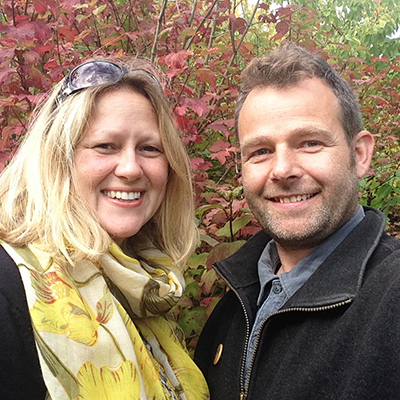 Telephone: 07970 116 515
Email: [email protected]