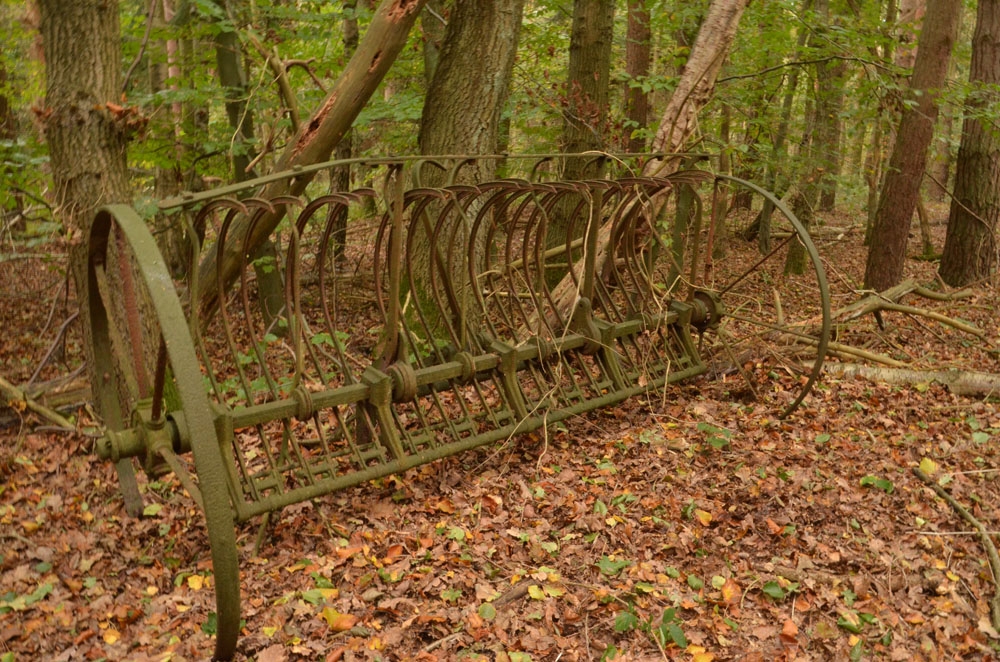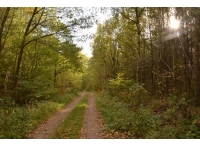 A solid stone track leads from the entrance gate to the ride-stop entrance of Pilmoor Wood, where there is a good hard-standing. Timber may be stacked here or a vehicle could be parked, off the access track at the southern edge of the wood.
Roughly two thirds of the wood, including this southern section, is comprised of Corsican pine, around 50 years old, as well as willow, oak, birch and sycamore. Some areas are quite densely planted giving excellent scope for thinning for firewood supplies.
Toward the western boundary, there are a great number of hardwood trees including oak, beech and hazel: in the spring, this area is carpeted with beautiful bluebells. Wood sorrel is also found growing here, the oxalic acid in the leaf and stem making it taste of apple-peel (eat in moderation).
Beautiful red-hued Scots pine dominate the northern part of the wood and are intermingled with more sycamore, birch and the occasional oak. Here and there are patches of younger birch saplings; the next generations. The woodland floor is an attractive mix of mosses, bracken and ferns, while for the forager, blackberry provides a treat in the Autumn. Scented honeysuckle is also to be found spiralling up into the canopy on its rope-like stems.
Tawny owls can be heard at most times of the year in Pilmoor Wood, along with blackbirds, robins, wrens and groups of tits that move through the canopy. Roe deer are also resident, bedding down at night in the leaf litter amongst the ferns.
The local villages of Brafferton and Helperby are effectively merged into one very pretty settlement. The Great Helperby Fire in the 17th century means that there is little evidence of older buildings in the village, and just three may have survived from the Elizabethan era. Some of the Georgian houses are reputed to have incorporated timber from the barges that once came up river. In the centre of the village a notable fountain stands, built in 1897 to commemorate the 60 years of Queen Victoria's reign, also now commemorating the centenary of Lady Celia Milnes-Coates, who lived in Helperby Hall.
The purchasers of the woodland will be asked to enter into a covenant to ensure the quiet and peaceful enjoyment of adjoining woodlands and meadows.