SOLD: Shire Wood
£85,000
Freehold
Cotgrave, near Nottingham, Nottinghamshire
just over 4 acres.
Grass ride outside the western boundary.

Dappled sunlight reaching down through the canopy.

Moss growing at the base of an oak tree.

Shire Wood.

Easy access through the wood.

Oaks and hawthorns.

Some dead wood on the woodland floor.

Woodland bench in a small clearing.

Ride-stop at the entrance.

Mix of varied age trees, near the grass ride.

This temporary barrier has now been replaced with a metal gate.

Ride-stop and shared access track.

Shared access track.

Oak with a sycamore understorey.

Useful small poles growing beneath the oaks.

Fungi found during autumn.

Entrance and shared track from the road.
Description
Shire Wood is situated on level ground, surrounded by woodland on all sides, being part of the larger Cotgrave Forest. It consists primarily of a very well managed stand of planted oak trees, now around 80 years old: well established and growing straight and tall, these valuable trees will provide home to wildlife for decades to come, as well as inspiration to two legged visitors.
Oak is renowned to be long lived and offers a home to a huge diversity of life - a haven for a colossal 2,300 wildlife species, providing vital spaces to eat, shelter and breed.
The mature oaks are well spaced allowing room for a diverse shrub layer to develop and an understorey of hawthorn, sycamore and a few ash trees adds to the variety. At ground level some patches of bramble provide cover along with native ferns and forest grasses.
Great for wildlife, fallen and occasional standing deadwood is perfect for invertebrate life and fungi. The new owner may like to further enhance the wood for wildlife by creating the odd clearing, developing the age structure and putting up some bird and bat boxes.
The purchasers of the woodland will be asked to enter into a covenant to ensure the quiet and peaceful enjoyment of adjoining woodlands and meadows.
Trees
Oak with sycamore, hawthorn and ash.
Wildlife
Benefiting from its position withing the wider wood, Shire Wood offers a home to many species of birds, the oaks providing a good food source and potential nesting sites. A keen birdwatcher would be able to observe jays, nuthatches, treecreepers, greater spotted woodpeckers
Together with many species of tit. Buzzards are often overhead and you may even catch a fleeting glimpse of a sparrowhawk skimming over the canopy to ambush unsuspecting prey.
Both roe deer and muntjac pass through, look out for their trails.
Features
Level and accessible ground
Lovely straight-grown oaks
Space to park
A bench in a quiet clearing
Great for wildlife
Access, tracks and footpaths
Access to the wood is via Laming Gap Lane and then along solid stone tracks all the way to the ride-stop entrance, where there is space to stack timber on a hard area or turn a vehicle and trailer.
Tracks around all four wood boundaries enable extremely easy access, while there a shared stone track to the south and east and shared grass tracks to the north and west. No public footpaths adjoin the wood or are located within it.
Rights and covenants
There are no public rights of way within the wood.
The sporting rights are included in the sale.
Our standard covenant will apply.
Activities
Perfect for peaceful enjoyment or spending time outdoors with family and friends. The wood is ideal for wildlife observation and conservation activities.
There could be a useful home firewood supply and there's plenty of material for woodland crafts.
Local area and history
The place-name Cotgrave seems to have been derived from the Old English personal name, Cotta with graf (Old English), grove or copse, to make 'Cotta's grove'.
The local area is known as the Vale of Belvoir, meaning 'beautiful view', in French. The name was used by the 11th century Norman invaders when the original Belvoir Castle was established, but the native Anglo-Saxon population was unable to pronounce such a foreign word, preferring to call it "Beaver Castle" this pronunciation is still used today. The area's most famous produce includes Stilton cheese and Melton Mowbray pork pies, both being ideal for a delicious picnic in the woods!
Wood maps
This wood is now sold, please do not visit the wood without the permission of the owner.
Find this wood
This wood is now sold, please do not visit the wood without the permission of the owner.
Location
OS Landranger: OS No. 126
Grid ref: SK 648 327
Nearest post code: NG12 5PG
GPS coordinates: 52.888, -1.03731
Location map
Directions
Just 10 miles from the centre of Nottingham and 20 miles north of Leicester.
Directions.
From the South:-
Travelling along the A46 turn on to the A606 signed to Nottingham.
Pass the left turn to Widmerpool.
Continue straight on through Stanton-on-the-Wolds.
Immediately after leaving Stanton-on-the-Wolds turn right into Laming Gap Lane.
From the West:-
Travelling along the M52 turn on to the A606 signed to Melton.
Go under the railway and through Tollerton.
Go straight on at the traffic lights.
Pass two left turns to Normanton.
Immediately before Stanton-on-the Wolds village sign turn left onto Laming Gap Lane.
Laming Gap Lane:-
Pass Wynnstay Cottage on the left and proceed to a sharp right hand bend.
Park in the lay-by at this point.
Cotgrave Forest is 100 metres north east along Wolds Lane.
Walk round the green entrance barrier and continue along the track (Wolds Lane)
Continue for 200 metres before taking a right turn onto the recently surfaced track.
Climb the wooden fencing to the left or right of the temporary barrier and walk along the track for 350 metres dog-legging to the right around the small pond half way.
At the junction turn left, then right after 30 metres.
Shire Wood is located to the left and the ride-stop is a further 120 metres on the left.
How we support our buyers



Please note this wood is owned by woodlands.co.uk.
Our regional managers are often out working in our woodlands, so if you email an offer and want to be sure it has been received, please phone our manager on their mobile phone. The first offer at the stated price which is accepted, whether by phone or email, has priority.
Please take care when viewing as the great outdoors can contain unexpected hazards and woodlands are no exception. You should exercise common sense and caution, such as wearing appropriate footwear and avoiding visiting during high winds.
These particulars are for guidance only and, though believed to be correct, do not form part of any contract. Woodland Investment Management Ltd hereby give notice under section 21 of the Estate Agents Act 1979 of their interest in the land being sold.
A beautiful and easily manageable predominantly oak woodland with easy access, part of a bigger forest, rich in wildlife and woodcraft potential.
Managed by Dan Watson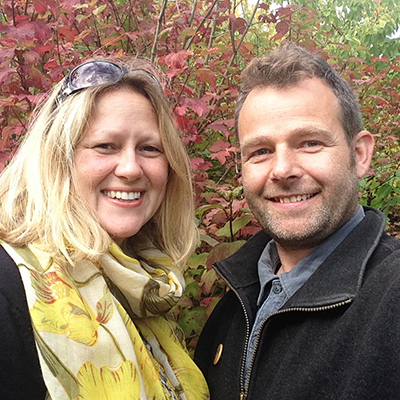 Telephone: 07970 116 515
Email: [email protected]