Tinnock Wood
£89,000
Freehold
Cotgrave, Nottingham, Nottinghamshire
about 4 ½ acres acres
A nice old oak.

Break between soft wood and hardwood planting.

Spreading oak at the southern edge of the wood.

Secluded bench.

Shared track to the wood.

Shared grass ride outside the southern edge of the wood.

Close to the western edge.

Birch, willow and poplar.

Younger coppice.

Turkytail fungus.

Deer trail through the broadleaf area.

Interesting moss found at the wood.

Sunny day in early spring.

A stack of dead wood, great habitat.

Oaks and cedars in early spring.

puffball fungus found at the wood.

Amongst the cedar.

An old coppiced willow.

Oaks of different ages.

A large nest in a cedar tree.

Oak and an ash pole reaching up amongst the soft wood.

sunlight and cedar.

Rose flower.

Useful small poles.

Light filtering through the cedar canopy.

Ridestop entrance.
Description
Surrounded by woodland in the heart of Cotgrave Forest, Tinnock Wood is peaceful and secluded. The trees fall into two main species type; Western red cedar, which is around 30 years old, dotted through with old oak trees, especially towards the western boundary. Poplar, which is around 20 years old and getting quite tall, with a birch and native broadleaved understorey.
Many of the broadleaved trees, beneath the fast-growing hybrid poplars, are coppiced and so have multiple stems from ground level. Others have grown on single stems and will develop into standard trees. Species in this area include birch, sycamore, ash, goat willow and hawthorn and there's lots of blackberry bushes and fragrant honeysuckle here too – all great cover for wildlife.
The shady cedars have been planted in rows and would be ready for a thin, should the new owner like to let in some light and further add to the diversity of the wood. In particular, thinning around the old oaks would be beneficial, reducing competition from the conifers, creating useful clearings and revealing the beauty of the characterful trees.
The woodland floor beneath the cedars is quite sheltered and clear of undergrowth which could make ideal ground for a camp, from which to base oneself for woodland projects.
The purchasers of the woodland will be asked to enter into a covenant to ensure the quiet and peaceful enjoyment of adjoining woodlands and meadows.
Trees
Oak, western red cedar, hybrid poplar, birch, sycamore, hawthorn, willow, wild privet
Wildlife
With the connection to a wider forest, Tinnock Wood is a really great place for wildlife, from roe deer and muntjac to brown hare, there are many animal trails through the wood and you may see signs of where mammals bed down for the night. Fox and badger are also likely to pass through.
Some resident pheasants remain from when there was a game shoot in the wood in the past and many other woodland bird species are present, their song and calls especially evident at dawn and dusk in spring and early summer.
Flocks of small birds such as blue tit, long tailed tits and great tits flit through the canopy feeding on insects. Raucus calls of jays are often heard, though these birds are shy and not usually seen for long. Wrens thrive in the low cover of the deciduous woodland, amid bramble and honeysuckle.
The wood takes its name 'Tinnock' from an old name for the blue tit, other versions include tit-mouse (small bird), billy-biter and blue ox-eye.
Features
Mixed tree types
Characterful oaks
Private and secluded
Good access
Great wildlife
A rustic bench
Access, tracks and footpaths
From Laming Gap Lane, a good stone track leads all the way to the ride-stop entrance to Tinnock Wood, where there is space to park a car. From here access is on foot along paths and wildlife trails. There are no public footpaths.
Rights and covenants
There are no public rights of way within the wood.
The sporting rights are included in the sale.
Our standard covenant will apply.
Activities
Great for wildlife observation.
Source of firewood for home burning.
A secluded getaway.
Opportunity for conservation projects and woodland crafts.
Local area and history
The place-name Cotgrave seems to have been derived from the Old English personal name, Cotta with graf (Old English), grove or copse, to make 'Cotta's grove'.
The local area is known as the Vale of Belvoir, meaning 'beautiful view', in French. The name was used by the 11th century Norman invaders when the original Belvoir Castle was established, but the native Anglo-Saxon population was unable to pronounce such a foreign word, preferring to call it "Beaver Castle" and this pronunciation is still used today. The area's most famous produce includes Stilton cheese and Melton Mowbray pork pies, both area ideal for a picnic in the woods.
Wood maps
Wood map
Boundaries
Indicated by pink marks on trees around the the western, northern and southern boundaries the eastern boundary is marked on posts.
Find this wood
Location
OS Landranger: OS No. 126
Grid ref: SK 648 328
Nearest post code: NG12 5PG
GPS coordinates: 52.8888, -1.03716
Location map
Directions
Just 10 miles from the centre of Nottingham and 20 miles north of Leicester.
Directions.
From the South:-
Travelling along the A46 turn on to the A606 signed to Nottingham.
Pass the left turn to Widmerpool.
Continue straight on through Stanton-on-the-Wolds.
Immediately after leaving Stanton-on-the-Wolds turn right into Laming Gap Lane.
From the West:-
Travelling along the M52 turn on to the A606 signed to Melton.
Go under the railway and through Tollerton.
Go straight on at the traffic lights.
Pass two left turns to Normanton.
Immediately before Stanton-on-the Wolds village sign turn left onto Laming Gap Lane.
Laming Gap Lane:-
Pass Wynnstay Cottage on the left and proceed to a sharp right hand bend.
Park in the lay-by at this point.
Cotgrave Forest is 100 metres north east along Wolds Lane.
Walk round the green entrance barrier and continue along the track (Wolds Lane)
Continue for 200 metres before taking a right turn onto the recently surfaced track.
Climb the wooden fencing to the left or right of the temporary barrier and walk along the track for 350 metres doglegging to the right around the small pond half way.
at the junction turn left then right after 30 metres.
Proceed for about 170 metres before turning left continue to the t junction and turn left. Tinnock wood is located to the right of the track.
How we support our buyers



Please note this wood is owned by woodlands.co.uk.
Our regional managers are often out working in our woodlands, so if you email an offer and want to be sure it has been received, please phone our manager on their mobile phone. The first offer at the stated price which is accepted, whether by phone or email, has priority.
Please take care when viewing as the great outdoors can contain unexpected hazards and woodlands are no exception. You should exercise common sense and caution, such as wearing appropriate footwear and avoiding visiting during high winds.
These particulars are for guidance only and, though believed to be correct, do not form part of any contract. Woodland Investment Management Ltd hereby give notice under section 21 of the Estate Agents Act 1979 of their interest in the land being sold.
A delightful, mixed species woodland in the heart of Cotgrave Forest, great for wildlife, peaceful and easily accessible.
Download PDF Details
Managed by Dan Watson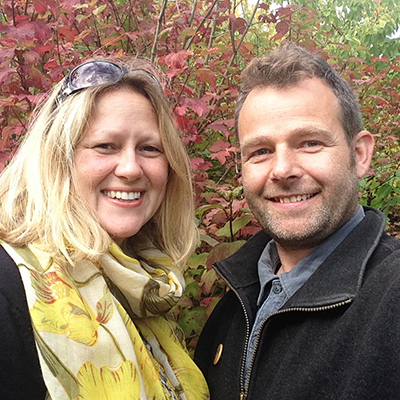 Telephone: 07970 116 515
Email: [email protected]