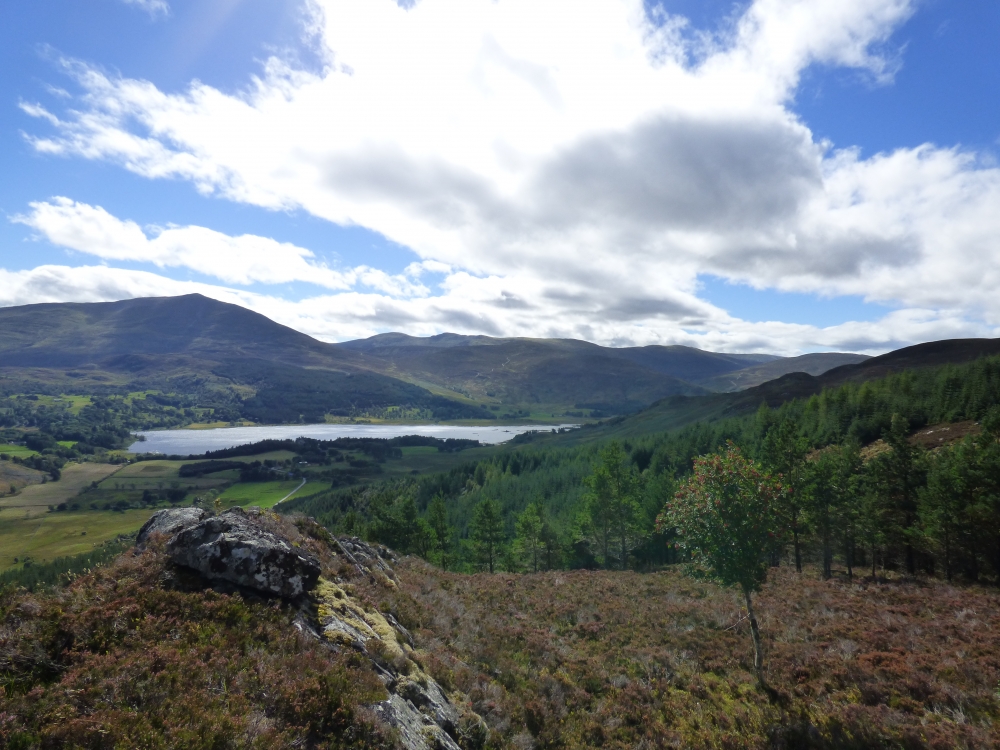 Barra Wood is a truly spectacular woodland that would make a perfect retreat from the stresses of modern day life. Close to the entance of the wood and up a meandering track there is an area of hardstanding that would be excellent for the siting of a woodland hut. From this base camp there are a number of trails heading out on a circular walk around the main body of the wood.
Heading over the small bridge to the right of base camp is a path that leads up to a bench offering inspiring panoramic views of the area: this path follows the contours of the land and illustrates the diversity of this outstanding wood. Look out for spring flowers in the more open areas, particularly primrose and foxgloves. There are known sightings of red squirrels, pine martens and deer within these woods as well as numerous birds, from soaring birds of prey to inquisitive robins.
As befits a mountain woodland, there are a number of streams providing a good clean source of water that is essential for any prolonged periods of camping. The size of this woodland allows one to really feel a sense of wilderness, especially when wandering off the tracks. The wood is well stocked with timber providing a lifetime of firewood for family and friends: these woods are well worth a visit at any time of year.
Surrounding area
Barra Wood is part of the old Creag Dhubh Forestry Estate, and is situated just above Dunalastair Water on the lower south-eastern slopes of corbett Beinn a' Chuallaich. The surrounding area is renowned for its natural highland beauty including the ancient Caledonian Pine woods (Black Woods of Rannoch), series of Lochs (Rannoch and Tummel), cascading rivers (Tummel and Garry) and the classic, conical shaped munro (Schiehallion). Barra Wood is very close to Dunalastair Water which has the reputation as one of the best places for wild trout fishing in the UK. The nearby village of Kinloch Rannoch is a tourist and outdoor pusuit centre. Further afield is Pitlochry, a small, picturesque tourist town in the geographical centre of Scotland and a handy place to pick up supplies when you are running low: the beautiful city of Perth is only about 30 minutes drive to the south.
The purchasers of the woodland will be asked to enter into a covenant to ensure the quiet and peaceful enjoyment of adjoining woodlands and meadows.
There is a growing interest in hut, bothy and temporary shelter building, especially in Scotland; for those interested in erecting a hut or shelter, here is some interesting and very helpful guidance from Reforesting Scotland's Thousand Hut Campaign. Your Local Planning Authority should also be consulted.