SOLD: Black Cap Wood
£85,000
Freehold
Cotgrave, near Nottingham, Nottinghamshire
about 5 ¼ acres
Corsican and Scots pine trunks.

View through the wood.

Black Cap wood to the right of the grass ride.

Ridestop with space to park.

Shared access track to the wood.

Cleared pathway leading to the bench.

A wych elm coppice stool.

White bryony berries at the wood.

An oak amongst the pines.

Shared access track along the northwest boundary.

An impressive fern.

Ivy clad pine trunks, good bird nesting habitat.

Lush grasses and other flora.

Nice autumn colours.

Glossy holly leaves.

Broadleaves forming the understory.

Sculptural ferns.

Mixed selfset broadleaves including ash and hawthorne.

Bench in a woodland glade.
Description
Black Cap Wood is a square-shaped woodland of mature Corsican and Scots pine, planted around 60 years ago. The tall softwood trees are well-spaced and allow plenty of light in for seedling native trees to thrive along with views through the woodland.
These two types of pine can be identified by their bark, with the Corsican pine being darker and more grey, with Scots pine being much more red. Some of the trunks have ivy growing right up to the canopy, providing year-round cover for roosting birds and important food for bees.
Growing throughout the wood are self-seeded hawthorn, holly and alder trees. Sycamore, ash, oak, elm and goat willow can also be found dotted through out, but especially in more open clearings where sunlight penetrates. Several oaks have reached semi-maturity and are starting to produce acorns for the next generation of trees.
At ground level there's quite an array of grasses, ferns, mosses, bracken, blackberry and other wild flowers. Nettles crop up here and there – great food for butterflies.
The purchasers of the woodland will be asked to enter into a covenant to ensure the quiet and peaceful enjoyment of adjoining woodlands and meadows.
Trees
Planted Corsican and Scots pine with naturally regenerating oak, hawthorn, elm, ash, alder, holly and willow.
Wildlife
Black Cap Wood is great for birds. BUzzards are frequently seen wheeling soaring above the wood and the raucous calls of jays ring through the trees. Tiny goldcrests, Britain's smallest bird, favour the canopies of the conifers where they find their insect food, sometimes accompanied by flocks of mixed tits. Many other woodland bird species can be spotted, woodcocks love the ground cover and take flight, alarmingly late, as you walk close to them. Blackcaps, are usually a summer visitor to the UK but increasing numbers are staying for the winter too.
Features
Large pine trees
Wonderful wildlife watching opportunities
A clearing with a bench
Space to park a car, off the track
Access, tracks and footpaths
Access to Black Cap Wood is from Laming Gap Lane, via a solid stone track all the way to the ride-stop entrance, where there is space to park.
Rights and covenants
There are no public rights of way within the wood.
The sporting rights are included in the sale.
Our standard covenant will apply.
Activities
Ideal for peaceful enjoyment and wildlife observation, the new owner could put up bird and bat boxes to improve roosting and nesting opportunities. For a more active owner, new trails could be made and some firewood gathered.
Local area and history
In the district of Rushcliffe, the name Cotgrave is derived from ''Cotta'', being an Anglo Saxon name and 'Grave' meaning a grove or thicket. The Fosse Way, a Roman road, passes close to the eastern side of Cotgrave Forest and the local area is known for culinary delights such as pork pies and Stilton cheese, ideal items for a wood-person's picnic platter.
Wood maps
This wood is now sold, please do not visit the wood without the permission of the owner.
Find this wood
This wood is now sold, please do not visit the wood without the permission of the owner.
Location
OS Landranger: OS No. 129
Grid ref: SK 640 328
Nearest post code: NG12 5PG
GPS coordinates: 52.8889, -1.04978
Location map
Directions
Just 10 miles from the centre of Nottingham and 20 miles north of Leicester.
Directions.
From the South:-
Travelling along the A46 turn on to the A606 signed to Nottingham.
Pass the left turn to Widmerpool.
Continue straight on through Stanton-on-the-Wolds.
Immediately after leaving Stanton-on-the-Wolds turn right into Laming Gap Lane.
From the West:-
Travelling along the M52 turn on to the A606 signed to Melton.
Go under the railway and through Tollerton.
Go straight on at the traffic lights.
Pass two left turns to Normanton.
Immediately before Stanton-on-the Wolds village sign turn left onto Laming Gap Lane.
Laming Gap Lane:-
Pass Wynnstay Cottage on the left and proceed to a sharp right hand bend.
Park in the lay-by at this point.
Cotgrave Forest is 100 metres north east along Wolds Lane.
Walk round the green entrance barrier and continue along the track (Wolds Lane), and follow the track round a sharp right hand bend and then take the lefthand downhill turn.
Continue for 250 metres Taking the first left turn
Proceed for 150 metres before reaching Black Cap Wood ride stop on the left.
How we support our buyers



Please note this wood is owned by woodlands.co.uk.
Our regional managers are often out working in our woodlands, so if you email an offer and want to be sure it has been received, please phone our manager on their mobile phone. The first offer at the stated price which is accepted, whether by phone or email, has priority.
Please take care when viewing as the great outdoors can contain unexpected hazards and woodlands are no exception. You should exercise common sense and caution, such as wearing appropriate footwear and avoiding visiting during high winds.
These particulars are for guidance only and, though believed to be correct, do not form part of any contract. Woodland Investment Management Ltd hereby give notice under section 21 of the Estate Agents Act 1979 of their interest in the land being sold.
Surrounded by woodland, in the heart of the wildlife rich Cotgrave Forest, Black Cap Wood is a mixture of mature pine and younger broadleaved trees. A perfect location for nature-lovers.
Managed by Dan Watson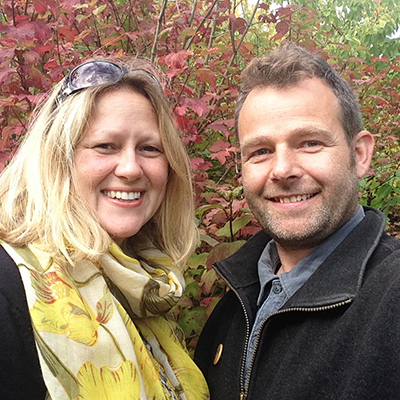 Telephone: 07970 116 515
Email: [email protected]