SOLD: Mumruffin Wood
£95,000
Freehold
Cotgrave, near Nottingham, Nottinghamshire
almost 6 acres
Small oak tree close to the ride stop.

Bench in a woodland glade.

View up the meadow.

Red trunks of Scots pine.

Shared access track to the wood.

The meadow in summer.

Seasonal stream leading to the pond.

View across the pond.

Buttercups in the meadow.

Ivy clad pine trunks, good bird nesting habitat.

View through the pine wood.

Autumnal colours and dappled light.

Ridestop with oak tree behind.

Dappled sunlight in a natural glade.

Bullrushes in spring time.

Hawthorne berries, great for birds.

Mumruffin Wood to the left of the ride.

Illuminated Corsican pine trunk.

The meadow in autumn.

Ash and other broadleaves form the understorey.

View through the pines with some nice autumn colour.
Description
Split into several different habitat types, the land at Mumruffin Wood includes some tall pine woodland, a strip of broadleaved trees that follow the line of the brook, and some open, grassy, meadow areas bordered by hedgerows.
The conifers are both Corsican pine and Scots pine, growing tall and straight and have been well spaced so that lots of light reaches the woodland floor. Also benefitting from this light, native deciduous trees, such as hawthorn, oak and wych elm are regenerating beneath. The area is relatively easy to access on foot, with clear routes among patches of bracken and bramble mixed with ferns, hemp nettle and other wildflowers.
The narrow strip of broadleaved trees includes a good selection of willows, both coppice grown and standards, shrubby wych elm, oak, ash and sycamore.
The brook, which runs alongside the broadleaved trees is seasonal and may dry during the warmest months. A shallow pond can also be found in this area and is a draw for both wild fowl and deer; bullrushes grow here, together with watercress and starwort. Willows surround the pond together with the variety of rushes and grasses. A new owner may like to undertake some work to remove some silts and add depth to the waterbody.
Beyond the pond are three meadow areas, defined by hedges of hawthorn and blackthorn. These areas are great for invertebrates and are filled with many different butterflies species in the summertime. The meadow seedheads and hedgerow berries provide valuable feeding opportunities for resident and passing birdlife too. The meadows could be fenced and be managed by grazing or cut at the end of each summer and the hay removed to encourage wildflowers.
The purchasers of the woodland will be asked to enter into a covenant to ensure the quiet and peaceful enjoyment of adjoining woodlands and meadows.
Trees
Large Scots and Corsican pine along with willow, oak, sycamore, ash, hawthorn and wych elm.
Wildlife
There are quite a number of well-used deer trails through the wood and both mutjac and roe deer are present.
The pond is a draw for wildfowl such as mallard as well as a drinking spot for mammals. Occasionally a heron will drop in to hunt for amphibian food and predatory dragonflies dart around the ponds margins and through the woodland clearings.
Many wood and heathland birds can be seen and heard. Flocks of tits and other small birds flit through the pine canopy. The distinctive calls and drumming of greater spotted woodpeckers can be picked out as well as the plaintive cry of buzzards.
Mumruffin Wood takes its name from an old description for the long-tailed tit. Alternative and slightly less attractive Old English names include: Long-tailed Pie, Bottle Tit, Bum Barrel, Bum Towel, Oven Bird, Bag and Hedge Jug to name a few!
Features
A seasonal brook
Wildlife pond
Mature trees and hedgerows
A bench in a clearing
Access, tracks and footpaths
Access to Mumruffin Wood is from Laming Gap Lane, via a solid stone track all the way to the ride-stop entrance, where there is space to park. The wood is easy to access on foot from here.
Rights and covenants
There are no public rights of way within the wood.
The sporting rights are included in the sale.
Our standard covenant will apply.
Activities
Mumruffin Wood is ideal for nature-loving families and countryside enthusiasts with plenty of opportunity for habitat management and enhancement, putting up bird and bat boxes and perhaps occasional camping.
Improvement to the pond to increase its depth and diversity.
Local area and history
In the district of Rushcliffe, the name Cotgrave is derived from ''Cotta'', being an Anglo Saxon name and 'Grave' meaning a grove or thicket. The Fosse Way, a Roman road, passes close to the eastern side of Cotgrave Forest and the local area is known for culinary delights such as pork pies and Stilton cheese, ideal items for a wood-person's picnic platter.
Wood maps
This wood is now sold, please do not visit the wood without the permission of the owner.
Find this wood
This wood is now sold, please do not visit the wood without the permission of the owner.
Location
OS Landranger: OS No. 129
Grid ref: SK 640 329
Nearest post code: NG12 5PG
GPS coordinates: 52.8899, -1.04997
Location map
Directions
Just 10 miles from the centre of Nottingham and 20 miles north of Leicester.
Directions.
From the South:-
Travelling along the A46 turn on to the A606 signed to Nottingham.
Pass the left turn to Widmerpool.
Continue straight on through Stanton-on-the-Wolds.
Immediately after leaving Stanton-on-the-Wolds turn right into Laming Gap Lane.
From the West:-
Travelling along the M52 turn on to the A606 signed to Melton.
Go under the railway and through Tollerton.
Go straight on at the traffic lights.
Pass two left turns to Normanton.
Immediately before Stanton-on-the Wolds village sign turn left onto Laming Gap Lane.
Laming Gap Lane:-
Pass Wynnstay Cottage on the left and proceed to a sharp right hand bend.
Park in the lay-by at this point.
Cotgrave Forest is 100 metres north east along Wolds Lane.
Walk round the green entrance barrier and continue along the track (Wolds Lane), and follow the track round a sharp right hand bend and then take the lefthand downhill turn.
Continue for 250 metres Taking the first left turn
Proceed for 250 metres and The wood is located to the right.
How we support our buyers



Please note this wood is owned by woodlands.co.uk.
Our regional managers are often out working in our woodlands, so if you email an offer and want to be sure it has been received, please phone our manager on their mobile phone. The first offer at the stated price which is accepted, whether by phone or email, has priority.
Please take care when viewing as the great outdoors can contain unexpected hazards and woodlands are no exception. You should exercise common sense and caution, such as wearing appropriate footwear and avoiding visiting during high winds.
These particulars are for guidance only and, though believed to be correct, do not form part of any contract. Woodland Investment Management Ltd hereby give notice under section 21 of the Estate Agents Act 1979 of their interest in the land being sold.
Beautiful mixed woodland, pond, and meadows, alongside a seasonal brook, in the heart of Cotgrave Forest.
Managed by Dan Watson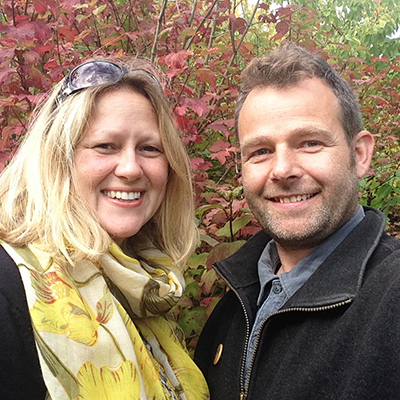 Telephone: 07970 116 515
Email: [email protected]