Coed Dyfi
£59,000
Freehold
Glandyfi, near Machynlleth, Ceredigion
over 7 acres
Stunning view out from the northern boundary

Coed Dyfi's own gated entrance off road

Parking area for Coed Dyfi

View into the wood

View from parking area looking eastwards

An open area in the south western corner

Another view of the open area

Wetland area

Colourful multi stems

Catkins

Track that runs through the middle of the whole wood where it meets the western boundary

Marker on the western boundary towards the northern end of the wood

A small stand of conifer on the northern boundary

Area of silver birch
Description
Coed Dyfi has great potential as a woodland. It is a manageable size at approximately 6 acres and has the benefit of its own private gated entrance directly off the A487.
A plantation style woodland, with majority ash but also some birch, oak, alder and one or two beech and throughout are hazel, gorse and a smattering of holly which benefit as an understorey.
The woodland is easily accessible on level ground throughout. There are areas of wetland and particularly towards the western edge, due to its siting on the Dyfi Estuary; an increasingly rare habitat that needs to be conserved and worked with, rather than against.
A substantial drainage channel bisects the wood on a south-western - north-eastern axis towards the back third of the woodland. Foot access to the back of the wood could be achieved with a simple bridge and if vehicle access is required for timber extraction or forestry management purposes only, right of access has been granted over the neighbouring woodland's track (for those purposes only).
A railway line runs outside the external western boundary of the larger woodland, the closest station being Dovey Junction, providing convenient transport links.
Trees
Ash is the predominant species here, with intermittent birch, alder, some oak and one or two beech, interspersed with occasional conifer. This mix of broadleaf could be further enhanced with supplemental variety of planting, benefitting the future health and strength of the woodland. The woodland was originally planted in a plantation style of straight rows, making it easy to manage, but a more natural appearance could be achieved in time by opening up areas into small clearings or glades and with supplemental planting between the rows.
Also present are hazel, gorse and goat willow which create protective cover and provide forage for wildlife, and are a good understory. The southern boundary, running along the A487, is planted with a mixed hedgerow including hazel and hawthorn. Laying the hedge in spring or autumn, perhaps with supplemental planting would increase the density of the hedge, providing an even better buffer against the road and increased habitat for many species of insects, birds and small mammals as well.
This would be a good habitat for willow and alder planting with the view to establishing a coppice rotation.
Wildlife
Features
Wetlands are a fascinating habitat, many of which have disappeared over the years, but contribute hugely to biodiversity as well as to flood management.
Access, tracks and footpaths
Access is excellent with its own private gated entrance directly off the A487.
There are no public footpaths through Coed Dyfi.
Access will need to be granted occasionally for safety checks and routine maintenance on the gas pipeline which runs under the very western part of Coed Dyfi and the electricity line which runs across the northern corner.
Activities
The excellent access and level ground provide great opportunities here for using the woodland for workshop or educational projects.
There is also opportunity here to plant willow or alder for coppicing with a view to producing material for basketry, or coppicing for firewood or charcoal. There are of course numerous other uses for coppiced wood including hurdles, poles, material for fencing, gates and general building or garden products.
Wood maps
Wood map
Boundaries
The boundaries are marked in royal blue paint on wooden marker stakes and fence posts.
The southern half of the western boundary is fenced and the northern half of the western boundary is marked with marker stakes.
The northern, eastern and southern boundary is fenced.
Find this wood
Location
OS Landranger: OS No. 135
Grid ref: SN 702 975
Nearest post code: SY20 8SS
GPS coordinates: 52.56, -3.916
Location map
Directions
Take the A487
-- towards Aberystwyth if travelling from Machynlleth or the north.
After passing through the hamlet of Derwenlas, and passing the signposted turning for Cors Dyfi Osprey Project Nature Reserve, look out for the entrance to Coed Dyfi on your right, a gated entrance with a Woodlands for Sale sign. Please pull in carefully and park.
-- or towards Machynlleth if travelling from the south.
Just after exiting the village Eglwys Fach, and after passing the sign for Dovey Junction railway on your left and the gabion slope reinforcement on your right, you will see the entrance to Coed Dyfi on your left, a gated entrance with a Woodlands for Sale sign. Please turn in carefully and park.
Continue into the woodland on foot.
Please take care when pulling back out on to the A487.
How we support our buyers



Please note this wood is owned by woodlands.co.uk.
Our regional managers are often out working in our woodlands, so if you email an offer and want to be sure it has been received, please phone our manager on their mobile phone. The first offer at the stated price which is accepted, whether by phone or email, has priority.
Please take care when viewing as the great outdoors can contain unexpected hazards and woodlands are no exception. You should exercise common sense and caution, such as wearing appropriate footwear and avoiding visiting during high winds.
These particulars are for guidance only and, though believed to be correct, do not form part of any contract. Woodland Investment Management Ltd hereby give notice under section 21 of the Estate Agents Act 1979 of their interest in the land being sold.
Young, mainly broadleaf plantation woodland with areas of wetland, level throughout with excellent private access directly off the A487 .
Download PDF Details
Managed by Tamsin and Matt Brown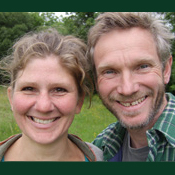 Telephone: 07956 256101
Telephone: 07950 379533
Email: [email protected]