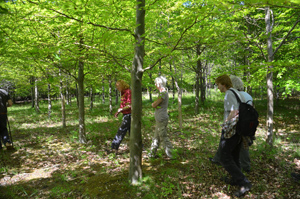 On a beautifully hot and sunny May day, Mike welcomed a group of existing and potential woodland owners to Ferriby Wood, in the Yorkshire Wolds.  The purpose of the gathering was to share experiences of woodland ownership.  Folks met at his clearing where a fire was burning and the kettle was on. After a cup of tea and an introductory chat, we set off on a guided tour.
Mike showed us how he has been managing his woodland in the five years since he bought it, looking first at a small section of coppiced ash.  He explained that he has been selling the poles to his local allotment association for use as bean poles, Read more…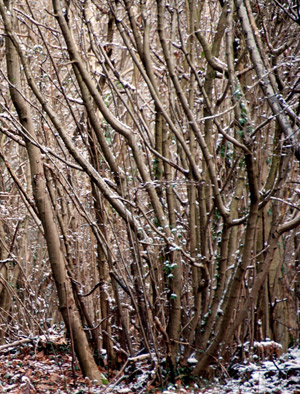 I am currently studying for a Foundation Degree in Forestry and Woodland Management at Plumpton College in East Sussex and am preparing a dissertation on dead wood in coppice woodlands.
Coppicing is a well-known silvicultural practice, carried out in the UK for the purpose of habitat and wildlife conservation, and for sustainable timber production / products. It is widely accepted that, whilst coppicing has many benefits for conservation, 'woodland historically managed as coppice is generally lacking in dead wood'  (FC 2002). Earlier literature such as Buckley (1992) and Kimmins (1997), supports the view that there is a general lack of dead wood presence within actively managed coppice woodlands. Read more…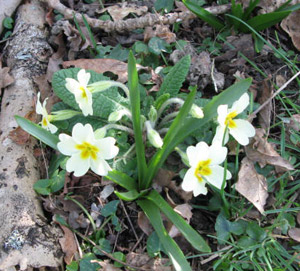 Some of you may know me as I'm the Regional agent for East Anglia. I own my own wood and wanted to share with you my wood over the year. I'm often asked by owners on what commitment in terms of work a wood entails. This will depend on the woodland and your needs and aspirations. However, I thought it might be useful to give a regular update on my own woodland.
I'm blessed with the best wood in the world or that's what I think. It's my wood.   It's called Snipes wood after one of my old dogs and it is 150 metres from my back door and surprisingly despite spending my working life in woodland – I love every moment I spend in it yet do very little work with it. First thing every morning I walk around the wood with "Stig "the dog and love seeing the sun rise as I head back for home.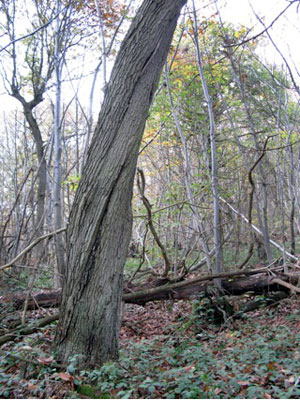 On 16th October 1987, the Great Storm took away many mature trees from the landscape of southeast England, a great swathe of destruction was wreaked on our woodland and parkland trees.  Many trees and overlarge coppice still lie where they fell, the coppice more often than not growing up again but from a much larger base.  The mature trees have been gradually rotting. All the resources locked up in the wood being released and taken up by bacteria, fungi, invertebrates and so to higher organisms.  It was a major ecological disturbance,  that in some ways has been of considerable benefit to wildlife.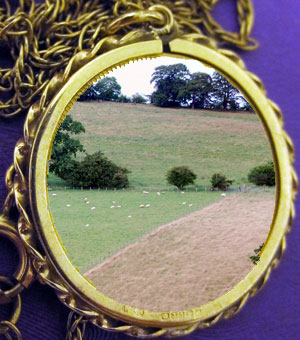 The ongoing financial crisis was expected by many to push down the price of land but it seems that it has in fact pushed up land values.  What appears to have happened is threefold:
people are getting such a low return on their cash that they feel land is a more attractive option
 investors don't trust the banks and think of land as a "safe haven"
whilst many are suffering from the downturn there are many others with cash who are choosing to invest in land.
Land has been described as the "new gold" – a safe haven for wealth even if actual returns are low.  This also seems to explain the buoyant residential property market in central London. Read more…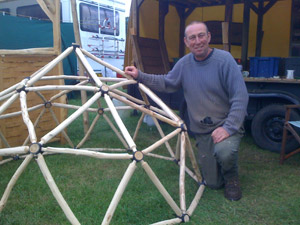 Making more use of small diameter wood
Tim Parry is passionate about putting small diameter timber to good use. He has worked in Gloucestershire woodlands for over 25 years after initially training as a tree surgeon. In 1987 he first saw the need for more active woodland management while clearing up windblown timber in Sussex, following the "Great Storm".  At that point he realised just how much wood goes to waste and he is constantly working out ways to make the most of all the timber produced by coppicing. Read more…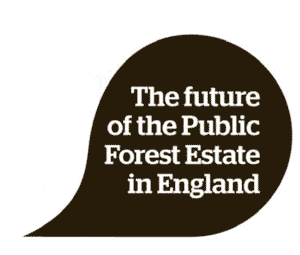 Few people have actually read the 64-page consultation document on the future of the Forestry Commission's English estate. I am one of those who have, and when I finished reading it my eyes were popping out because it doesn't say what you'd expect.  Here is a short summary of the proposals.  You certainly wouldn't guess them from what most of the press have said.
When you read what DEFRA says it turns out that the sell-off of 100,000 acres has already been decided and the consultation document is not about that at all.  It is in fact principally about a lease-off and a give away. Read more…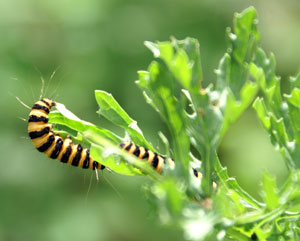 Knowlands Wood at Barcombe is a hornbeam coppice with a lot of oak, both coppice and standards. When we acquired the wood some thirty years ago, it was mostly dark and relatively lifeless, having remained largely untouched since 1945.  A retired forester volunteered to start coppicing and we started to sell logs locally.   Within a year, I saw my first White Admiral. The following July my brother, who wanted to see his first also, complained that it was the commonest species of butterfly in the wood. Read more…
Subscribe to our blog email updates