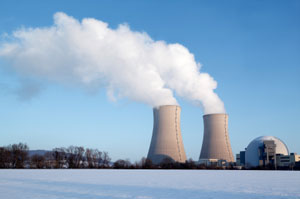 Climate change is a fact, though not one always accepted by certain politicians.   Greenhouse gas emissions have been growing since the C18th, and particularly in the period 1970 – 2004.   The warming of the world climate system is certain; air and ocean temperatures have increased.  
Though we cannot say how climate will change in any specific area with certainty, we can be sure that extreme weather events will become more common – droughts, heat waves, heavy rainfall, high winds and cyclones. Read more…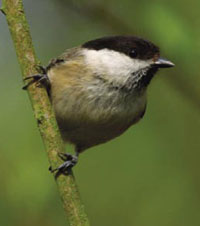 With under-management diminishing woodland bird populations, landowners are being encouraged to act.
The population decline of woodland birds has been well documented in the national press: headline grabbing stories of the cuckoo's demise and the lesser spotted woodpecker's struggle for habitat are given plenty of column inches.  We wanted to get to the bottom of why woodland birds are in decline, what this means for the woods, and how the problem is being addressed?  Read more…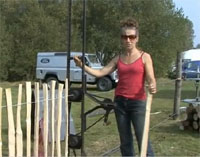 Sweet chestnut paling looks great and is good value. Aly May from http://www.sayitwithwood.co.uk/ shows how it's made with an ingenious piece of equipment. Read more…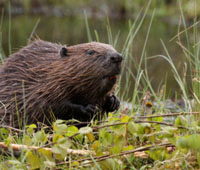 Rewilding is a word that has been used often by the media in recent times.  Broadly speaking, it refers to the re-introduction of species to areas or habitats where they have 'died out', in some cases hundreds of years ago.  The list of animals considered for rewilding varies, but the elk, wolf, lynx, wild boar, beavers and bears are possible candidates. Read more…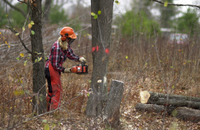 In our last chainsaw maintenance video Paul Collins shows us how to fix a slack recoil starter on a chainsaw. Read more…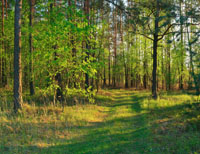 Tracks and trackways
These seem to exist in almost every wood. Some are slightly sunken – something less than 0.2m and about a metre wide – while others are wide, two-lane highways with multiple sunken areas and banks on either side. Read more…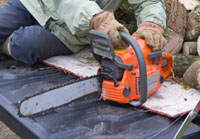 Paul Collins continues his demonstration by replacing the guide bar and showing how to adjust the tension of the chain. Read more…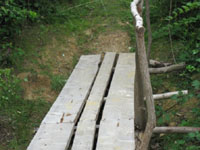 Regular readers of the blog will be familiar with March Wood, the site of Play Action which gives city children an experience of the outdoors.  Play Action is a community project supported by Woodands.co.uk.  Dave Newton talks about the positive experiences of working with young people at March Wood. Read more…
Subscribe to our blog email updates