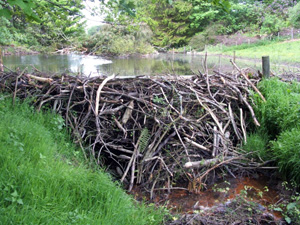 Once upon a time, beavers (Castor fiber) were widespread in the U.K, however, there are few records after the 11th century and by the sixteenth century they were extinct .     They are still to be found in Europe; several thousand live on or near the Elbe and the Rhône, and in parts of Scandinavia.
They were hunted to extinction as the animal provided meat, fur and 'medicine'.  The yellow secretion of their anal glands (castoreum) was used, at one time, as an analgesic, anti-inflammatory and antipyretic.   The Romans thought that the fumes from burning castoreum could induce an abortion.  Medical uses are no longer 'in vogue' but castoreum is used in the making of certain perfumes. Read more…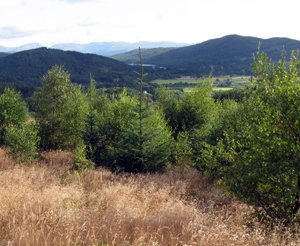 Birch is a pioneer species, that is often replaced by oak, beech or other species.   After the last Ice Age, birch moved in quickly as the glaciers receded.   Even now, after clearfell in almost any part of the country,  birch is usually the first to appear by natural regeneration (and can act as a nurse for planted oak etc.); some refer to it as the 'forester's weed'.    Birch woodland is generally "open" and the trees are often of a similar age and size. Birch regeneration is often respaced (thinned) with a clearing saw  (the resulting thinnings may be used for horse jumps – like the Grand National).
However, birch woodland has mainly persisted (in the U.K.) where conditions are harsh and limit the growth of other species. Read more…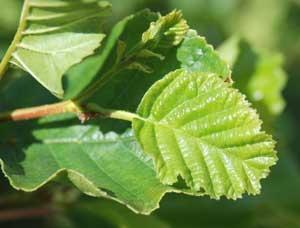 After the last ice age, the melt water from glaciers and ice sheets created areas of open and wet habitat. It was a 'fertile time' for pioneer species such as willow, birch and alder. Nowadays, wet woodland is scattered throughout the U.K. and Ireland, though western areas with greater rainfall are more likely locations.   Such woodland is associated with poorly drained or seasonally flooded areas, for example, the flood plains of rivers, or the edges of lakes, bogs and fens. Estimates of the area covered by wet woodland vary – but the Forestry Commission gives a conservative figure of 25 to 35,000 hectares. Much of it is relatively inaccessible and of little economic value. In consequence, it is often subject to drainage and/or clearance. Read more…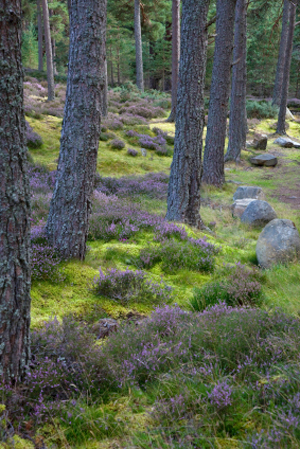 At the end of the last Ice Age, the recolonisation of the British Isles began.  Plant and animal species moved across the 'land bridge' that connected us with continental Europe.   Trees and other plants began to colonise and forest formed in many places.  As it took some time for the climate to warm, the first forests were probably coniferous – resembling the Caledonian Forests that can still be seen in Scotland today.   These early forests and woods would be characterised by pine, birch, aspen, rowan, juniper and perhaps oak.   At one stage, it is thought that such forest / woodlands covered some 15,000 km2 – a vast area.   Now, only a few remnants of this once enormous ecosystem survive in Scotland.
The Caledonian forest / woodlands represent a unique ecosystem in the British Isles – they are remnants of the vast wilderness that once existed here; and across on the Continent – as  boreal coniferous forest. These forests and woodlands are populated particularly by the Scots Pine (Pinus sylvestris).  One of the larger tracts of this native pine forest is Read more…
Having been born and brought up in rural Devon and then subsequently spending a career of 50 years at sea, the prospect of retirement with all its encumbrance of zimmer frames and wheel chairs was not sitting too comfortably on my shoulders. A year into this experience, at about the time the wife stopped talking to me, and with the feeling of guilt experienced every morning of really not doing very much constructive with my life, except walk the two Springers the obligatory six miles a day along the coast outside my home – it really felt as if the rot was well and truly starting to set in. That is until one day, whilst exploring a quiet part of Northumberland,  I espied a Woodlands.co.uk for sale sign. Read more…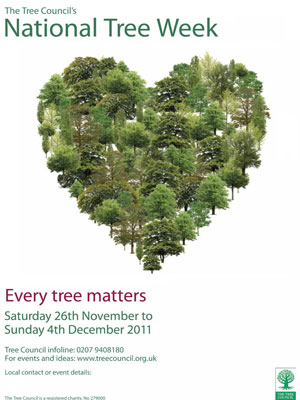 The Tree Council's annual tree weeks have been an undoubted success, emanating from the 1973  "Plant a tree in '73" campaign (some rather cynical individuals chanted "cut it down in '74") and must have resulted in not only in promoting the whole idea of trees but in planting many thousands across the country in parks, gardens, roadsides, corners of farmland and development sites to name but a few.  The Tree Coucil ( http://www.treecouncil.org.uk) is our foremost campaigner and umbrella body for UK organisations involved in tree planting, care and conservation.
Forestry and woodlands are a long-term business but those of us planting in '73 can see the fruits of our labours: we stand back and look up at the hornbeam, hazel, hawthorn and fieldmaple spreading wide and high;  the oak, ash, beech and birch are trees, a miraculous metamorphosis from those tiny whips planted during the cold winter months – it seems like yesterday.  We plant for the next generation but once established trees grow quickly so we can all enjoy watching them develop. Read more…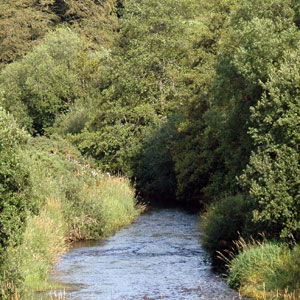 The Nature Conservancy Council commissioned the National Vegetation Classification in 1975.  Its aim was to provide a clear and systematic catalogue / description of the many plant communities of the United Kingdom.  After many years of work, a five volume account of the Classification of the National Vegetation was produced by Cambridge University Press.
Woodlands and scrub
Mires and heaths
Grassland and montane vegetation
Aquatic swamps and tall herb fens
Maritime communities and vegetation of open habitats.
Details of the methodology and sampling techniques can be found here Read more…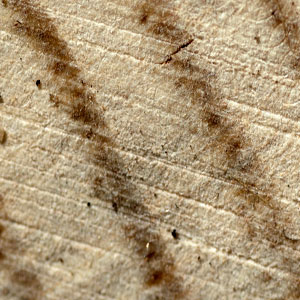 Wood is such a familiar material that we tend to take it for granted.  In general, it is a long lasting, fibrous material that is found within the roots, stems and branches of trees and shrubs.  It is mainly composed of xylem – a tissue that brings water and minerals up from the roots and distributes the minerals and water to the leaves and growing tissues of the stem.
Subscribe to our blog email updates