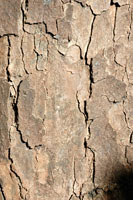 Tree trunks (and some of the roots) are covered with bark. Bark is the material or tissue that overlays and surrounds the wood (xylem tissue) of a tree. It consists of a number of different tissues, whose amount varies from species to species.   The outermost layer consists of dead cells – the cork. The bark protects the tree from dehydration, from physical damage or fire (sometimes), and disease due to bacteria and fungi. It may also offer a home to insects and various epiphytes (mosses and lichens).
Bark is also a source of many valuable substances or materials. Aspirin was derived from willow bark - as far back as the 5th century BC Hippocrates used a preparation from willow to ease aches and pains - and quinine was extracted from the bark of the Cinchona tree (otherwise known as Jesuit's Bark).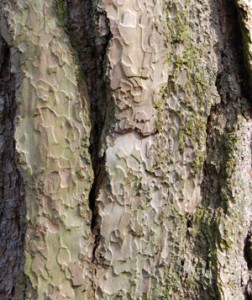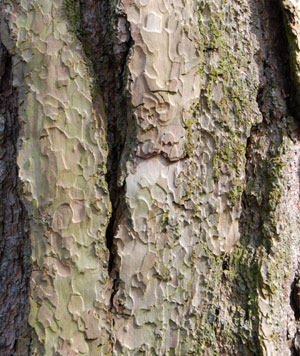 The bark and leaves of various yew species contain a chemical, paclitaxel, which offers hope as an anti-cancer drug. The bark of many trees (such as oak and sweet chestnut) is an excellent source of tannins, which are used in the treatment of animal skins to make leather. Incidentally, tannins (though different ones) are also responsible for the flavour of your cup of tea or a glass of wine. The bits of bark left over from timber production are often chopped up and bagged, to be sold on as an environmentally friendly mulch or decorative material for gardens, making use of what would otherwise be a waste material.
---
---
Leave a comment