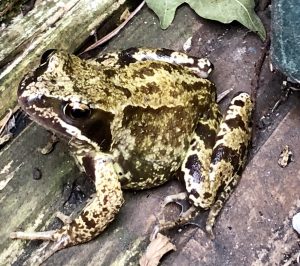 Reports in the papers and electronic media have made us aware that many forms of wildlife are under threat.  This threat is wide ranging - from the destruction of tropical rain forests, coral reefs, the loss of species-rich meadows, the insect apocalypse - indeed where does this loss of plant and animal species end?
One small positive observation amidst the doom and gloom is the findings of The Biodiversity in Urban Gardens project [BUGS] at the University of Sheffield.  The original study focused solely on Sheffield and finished in 2002, but  it was then extended to five cities across the U.K.    Professor K Gaston who led the study is now working at the University of Exeter.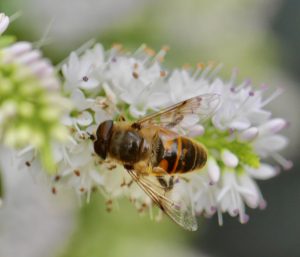 The original study was important in that it revealed within Sheffield city, there was
33 km2 of wildlife habit was available within the city
360000 trees in the city limits
45000 nest boxes
25000 ponds and 
50000 compost heaps
Furthermore, there were in excess of a thousand plant species (flowering plants, ferns and conifers) and a diverse collection of invertebrates (bumblebees, hoverflies, beetles and spiders).  Whilst the diversity was in no way comparable to that of an ancient woodland (with veteran oak trees etc) or indeed of wetlands, it is significantly better than that found on farmland - particularly in those areas where the farming is intensive and characterised by monocultures (e.g. oil seed rape extending to the horizon).  Farmland now occupies some 70% of the landscape.
Gardens, parks and urban areas are therefore an important resource for wildlife.  It is important as house building proceeds, on both brown and green field sites, that the associated gardens continue to provide 'sanctuaries' for wildlife, for example, by avoiding large areas of hard standing for cars (which also encourage  rain / water run off - which can overwhelm the drainage systems). 
Professor Gaston has emphasised the importance of 'dimensional complexity' in gardens; that is a variety of trees, shrubs and plants of different shapes and sizes.  This provides a range of different niches / habitats for wildlife.  Of course,  in gardening to promote wildlife, there are the additional benefits (for householders) of physical and mental well-being.
---
Remember later this month, there is the Big Garden Birdwatch, organised by the RSPB. For further information, click on the image below:-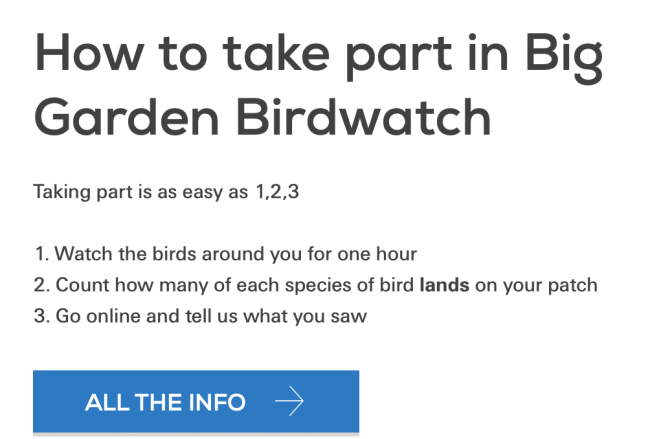 ---
---
---
Leave a comment