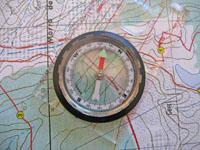 If you've ever fancied trying orienteering, Linda Thornton of Cleveland Orienteering Club, describes the challenge of combining speed, maps and compasses in a woodland setting:
Silent runners, light of foot, gliding through the forest shadows, following faint paths or seeking a clear route, feet rustling on dry leaf litter. 
Navigation is tight: the compass needle fixed on North, the thumb tracing progress across the map; follow a wall, over a ditch, up to the saddle where the trees thin. 
The quarry is found between the crags; the small, sentinel red and white marker, and the runners hardly pause as they dib their electronic dibber and wordlessly disappear into the forest.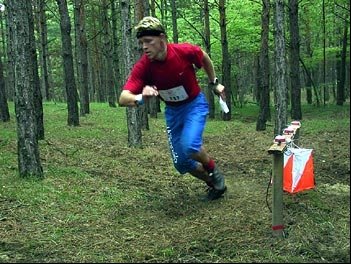 This is orienteering - a navigational race - a challenge to muscle and mind in the woodland, each participant competing with themselves at their chosen level.   The sport welcomes and caters for people regardless of age, sex and ability.  It offers the youngest the excitement of discovering independence through route-finding; the fit find a challenge to match their ability and everybody can enjoy a day of discovery and quiet enjoyment of the countryside. 
The key is to understand a map and read the terrain, matching one to the other in intricate detail. Running fast is an attribute only if it is in the correct direction!  And thanks to the Woodland Investment and Wynyard Estates, orienteering is coming to Newton Hazzard woods in June. 
Beginners are welcome all you need is a sense of adventure, and a pair of trainers or outdoor shoes and outdoor clothes. Help is available at the event.  Full details are on the Cleveland Orienteering Club website 
Leave a comment
Subscribe to our blog email updates
Managing Your Woodland for Wildlife
A new book on encouraging biodiversity in your woodland. Available free here »