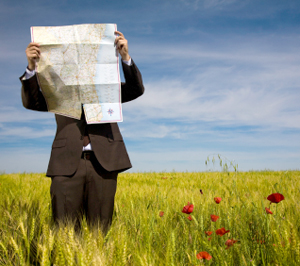 Nowadays it seems we have all the map resources we could dream of at our fingertips; public libraries that stock maps back to the 16th Century, apps on our phones that tell us how to get somewhere or how long it will take us and SATNAV's that will read us directions as we drive. The availability of maps no longer seems to be an issue. These digital resources are updated constantly; drivers will keep others informed by sending in details of traffic congestion in different areas which are then passed on by a SATNAV to those headed in a similar direction. Not only are maps available, but they are consistently up to date. It seems the days of pulling over to struggle with an A-Z to find an alternate route are firmly over.
This modernisation doesn't only apply to maps of cities but to those of the countryside too. Ordnance Survey maps released statistics in 2011 revealing that they update their database up to 5000 times a day meaning that over an 18 month period there isn't a single part of the country that hasn't been updated. This means that when planning your route to, in or around the countryside you can be certain of accuracy. Even OS paper maps, which are often more convenient in the signal-disrupting countryside, are updated around every three years as long as no mistakes are noted before then. No matter which medium you are working through, generally you are working with accuracy. In this way, Ordnance Survey have created the perfect resource for every woodland owner.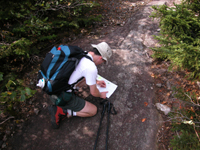 It's not merely new maps that have become more readily available, it's older ones too. Ancient maps have been opened to the public for research purposes. There are websites that allow one to search modern addresses and then view old maps of woodlands dating back to the 1800's. Maps no longer just help us find where we need to go but have opened up a whole new way to delve into history; you could find out all about the history of your wood and how it's changed over time. If you don't want to pay for your research, however, then there are public library collections. Most libraries will hold old maps of the areas they are situated in, but if you want more than that then the National Library of Scotland or Cambridge University Library may be the place to go. Both of these hold huge map collections. Cambridge University Library, as a legal depository library, boasts a copy of every OS map ever printed.
 This broadening of map availability, however, does not come without a catch - Copyright laws. Most modern maps use propriety software which limits who can use them and what they can be used for. Google terms and conditions state that their maps cannot be copied or published anywhere else. However, they can be printed for private use if they are not modified in any way. The biggest controversy with copyright issues, however, involves OS maps. Ordnance Survey introduced copyright laws meaning that any maps less than fifty years old cannot be used for private purposes, they have even stopped people photocopying them at libraries displaying  a poster by copiers. This sheds a new light on the map situation, showing they are not as openly available as they seem. Yet with this problem, there comes a solution. In 2004 a man named Steve Coast set up a non-profit organisation that provides free maps for the public. As opposed to using propriety software this site is under the Open Database License meaning the information on it is free and readily available to everybody. In lots of ways these maps are perfect for woodland owners as they simply provide clear and up to date maps. City users are, perhaps, more interested in live traffic updates and route suggestions which this website does not provide. However, if you're simply looking for a map of the boundaries of your wood then this site offers a way around copyright difficulties.
So, yes, there are legal and technical difficulties when it comes to the availability of maps. As companies grow they become more conscious of who is using their resources and what they can gain from their popularity. Nevertheless, there is a natural human interest in where we are in the world and there is no doubt that this will always be catered for.
---
---
Leave a comment