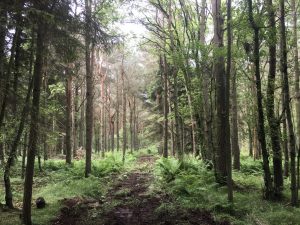 As the managing director of a professional, family owned, tree management company I took the rather self-indulgent decision to purchase a small 5 acre woodland for the business in 2016. My accountant and many others have asked why? As urban foresters, we are trained and experienced in managing trees and woodlands (less so in managing the tree owners).
The purchase of our own woodland allows us to put into place what we believe to be best practice woodland management, as we see it, without having to accommodate any third-party demands driven by a need to generate an income. Whilst not viable to operate for commercial timber production, as in investment our new woodland is perhaps better than money in the bank?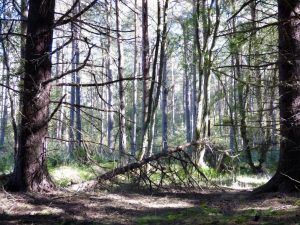 The woodland we have has been commercially thinned, fifteen or so years ago, leaving us now with many strangely formed mature trees (bent and twisted with double leaders) and a substantial self-set understorey comprised of regenerating spruce, from the erstwhile commercial planting, and the ubiquitous native birch (Betula pubescens) and goat willow (Salix caprea). Clearly the best commercial timber appears to be gone; that which remains is certainly more interesting aesthetically which suits our purposes ideally.
Through careful thinning, and new planting we aim to extend the tree species range and thereby the overall bio-diversity of the wood. Of any felled material, the branch wood will be converted to wood chip (reducing any fire risk) and the timber will have some small return as firewood, pleasing our accountant. Timber not suitable for the fire will be retained on site and combined into discreet heaps to accommodate wildlife; where safe to do so standing dead stems will also be retained to contribute to bio-diversity.
We look forward to putting into practice unrestricted management regimes and observing what happens - hopefully what we expect!
More later.
---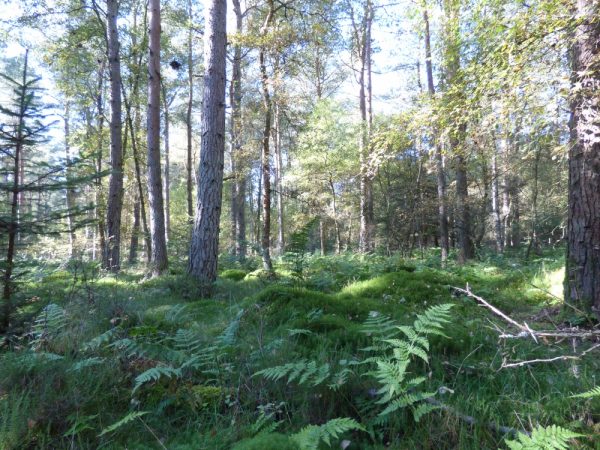 ---
---
Leave a comment