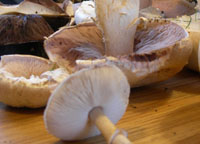 What better way to be in touch with our beautiful countryside than to enjoy the best wild and cultivated produce that the season has to offer.  Connect with nature for the best nutritional value, low food miles and fantastic flavours. 
Pan fried pigeon breasts with port jus, served with red onion, wild mushroom and plum relish.
Serves 4
Cooking time 10 mins
Great served with roast potatoes and seasonal greens  
You need:
4 pigeons prepared for 2 breast fillets per person
2 cloves of garlic
Port (or full bodied hedgerow equivalent such as elderberry wine)
4 tbsp olive oil
1 large red onion
2 handfuls of fungi such as field or horse mushrooms
Juice of 1 orange (ok, so maybe a compromise here!)
A handful of plums pitted and coarsely chopped (other seasonal fruit could easily be substituted)
A sprinkling of brown sugar
 For the relish:
1.       Fry off the red onion in some of the olive oil until softened.
2.       Add the chopped mushrooms and brown off.
3.       Add the orange juice and plums and simmer until most of the juice has reduced.
4.       Sprinkle in the brown sugar.
5.       Add a dash of port and reduce again. 
For the pigeon:
1.       Make sure the oil in the frying pan is really hot
2.       Crush the garlic and fry off for 30 seconds.
3.       Add the pigeon breasts and brown off for 2 mins on each side.
4.       Set the meat aside to keep warm
5.       Add port to the pan to deglaze.
6.       Slice the pigeon breast and serve with the warm relish.
If you'd like to learn more about game preparation, wild foods or bushcraft, have a look at the courses run in Wharfedale, North Yorkshire by Dan Watson, the North of England Agent.  Visit www.dwwp.co.uk or e-mail [email protected]
---
---
Leave a comment
Wild Flower Guide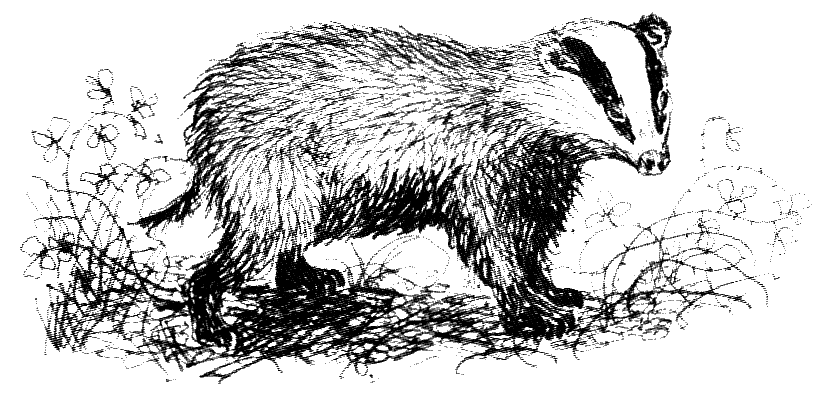 Topics
Tags
Managing Your Woodland for Wildlife
A new book on encouraging biodiversity in your woodland. Available free here »