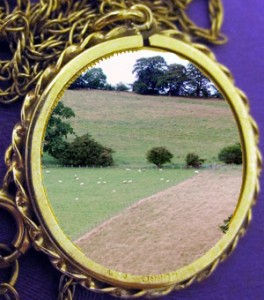 The ongoing financial crisis was expected by many to push down the price of land but it seems that it has in fact pushed up land values.  What appears to have happened is threefold:
people are getting such a low return on their cash that they feel land is a more attractive option
 investors don't trust the banks and think of land as a "safe haven"
whilst many are suffering from the downturn there are many others with cash who are choosing to invest in land.
Land has been described as the "new gold" - a safe haven for wealth even if actual returns are low.  This also seems to explain the buoyant residential property market in central London.
But woodland is also attractive to investors because it is a shelter against inheritance tax and it has low holding costs.  Many savers see woodland as a good investment because of the increasing costs of energy so that woodfuel is valuable and the land itself is a good shelter against inflation; income from timber is also tax free.  All this has pushed up prices for woodland to historically high levels.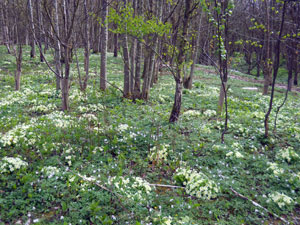 These have now exceeded the prices in the early 1970s: at that time prices had reached about £300 per acre and the retail price index was then about 20 whereas it is now about 240.  Retail prices have therefore increased about 12-fold so that woodland prices in 1970 are equivalent to about £3,600 per acre in today's money.
Today's higher values are having some interesting side effects on woodland purchasing and management decisions: few coppicers can afford to buy their own land to coppice and younger people are less likely to be able to buy their own woodland than they were at the lower prices.  However, it looks as though those that do purchase are more willing to spend money on their woodland - after all, a £5,000 cost of improving tracks seems a large expenditure in a wood costing £20,000 but perhaps seems more justifiable in a woodland valued at £50,000.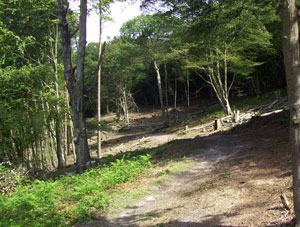 If this is correct then there may be an interesting process going on which has also been seen in the residential property sector - as values increase owners are more willing to spend on renovations and restoration.  This might suggest a silver lining to the higher prices - that owners may spend more on maintaining their woodlands.
What is less clear is whether the higher values (the "new gold effect") have encouraged passive financial investors to squeeze out active buyers who really want to manage their woodlands and enjoy them.  Certainly motivations for buying are usually mixed with tax and investment factors often considered.  Hopefully there will be many owners who are motivated to buy because of financial reasons but end up becoming keen woodland managers dedicated to improving their wood for wildlife and conservation.
Comments are closed for this post.
Leave a comment
Subscribe to our blog email updates
Managing Your Woodland for Wildlife
A new book on encouraging biodiversity in your woodland. Available free here »