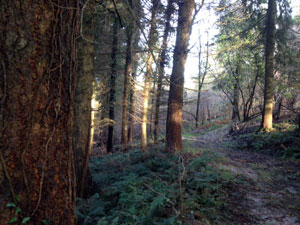 Every year Tilhill produce a report on the state of the forestry market and this was just launched. What their Forest Market Report 2012 shows is that UK forestry is dominated by Scotland where about 3/4 of transactions by value take place and the market is currently very buoyant - so much so that the average selling price in 2012 was almost double the average guide price. Even for these larger conifer woodlands the price reached about £6,500 per hectare. According to the Tilhill figures the average size of woods that come to the forestry market in Scotland is 157 acres (387 acres) whereas in Wales it is much smaller at only 66 hectares (163 acres). The report calculates that over the last 10 years average forestry values have gone up steeply and have increased by almost 17% per year.
Tilhill's figures are all in a historical context and they show that the recent low point of the market was between 2000 and 2003, both in terms of prices and in number of transactions. Since then more forestry land has been sold each year and values have roughly tripled from £2,000 per hectare to over £6,500 per hectare. What's driving this increase? It's not the price of sawlogs which has been fairly flat for 2012, according to the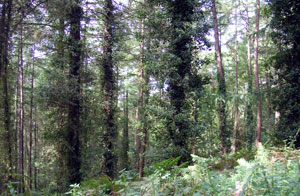 Forestry Commission timber index, but it is an increased appetite for forestry as an investment, as well as the demand for Inheritance Tax (IHT) relief. There has been a re-evaluation of the whole asset class as people see the attractions of an asset-backed investment and the potential for future increases in timber prices and biomass values. Inheritance Tax relief is particularly attractive in that only two years of ownership is required in order for a commercial forest to qualify for IHT relief. As one expert put it, "if you know your estate is going to save 40% tax you are willing to take the risk of the asset dropping in value by about 30%". Another tax relief which has helped the market in recent years is that sales of timber are tax-free whether the woodland is owned by a company or an individual - this has meant that forests with older crops, closer to maturity, have seen larger increases in values than younger plantations. Other factors, too, have driven the market - Crispin Golding, who put together the Forest Market Report 2012, says that there have been, "increased values associated with non timber, ecological and carbon benefits".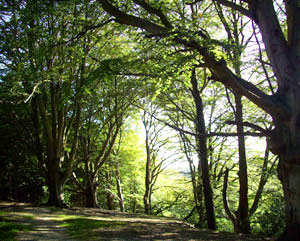 Most of the commercial forests being bought and sold were planted in the 1960 to 1980 period and many are planted with fast growing trees dominated by sitka spruce. These crops might add about 15 tonnes of timber each year in each hectare (described therefore as yield class 15) and almost all sales would have been of forests with a yield class in the range of 10 to 20. These yield classes really do matter in terms of the capital values as shown by the fact that yield class 18 and 20 forests have been selling in 2012 for an average of about £10,000 per hectare whereas lower yield classes (10-14) sell on average at half this level - about £5,000 per hectare.
But where is the land which is being sold coming from? Almost all is from private sector vendors - the Welsh Government hasn't been selling for some years and the English Forestry Commission sales were halted after the strident public protests of early 2011. This leaves the Scottish government continuing with its forestry sales but these only accounted for 3% of the 2012 market: however a few larger properties now in the process of being sold mean that for 2013 Forestry Commission sales in Scotland will be more significant.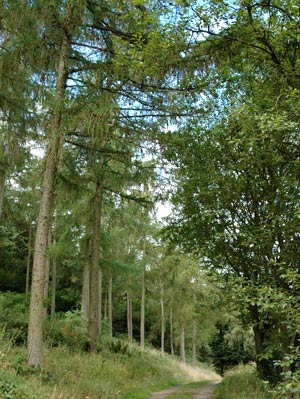 The Forest Market Report 2012 report is full of nuggets on how the market in large woodlands works - for example their figures show that the time taken to sell or buy a woodland in recent years has averaged almost 7 months suggesting that this is a much less liquid investment than some alternatives, but encouragingly the trend in 2012 was for transactions to take less time. Tilhill also observe that the market is a small asset class and can therefore be distorted by a few large transactions - one which they identify is a large off-market transaction of around £35 million for about 5,500 hectares but because the figures are not public this one has not been included in the 2012 Forest Market Report. In total Tilhill estimate that the size of the market in UK woodlands is only about £125 million each year and their analysis is of the larger publicly marketed commercial properties representing about half of that total.
The report also predicts continued new forest creation in Scotland: "interest in woodland creation has continued unabated in 2012 driven by a favourable grant scheme and land available at viable prices," whereas in England "..grant support... fails to trigger conifer planting on any scale because the land price is too high." Looking forward, the co-sponsor of the Forest Market Report, Savills, predicts that "while the economy will remain lethargic throughout 2013, the interest in forestry will endure".
---
---
Leave a comment