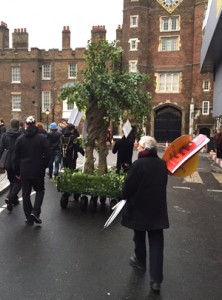 If you ask a random person about trees moving they will often mention "till Birnam wood remove to Dunsinane" - referring to the wood that appears to move in the Shakespeare play, Macbeth.  Just before the fight scene, Macbeth is told that trees from the Birnam wood have moved to Dunsinane Hill and Macbeth realises that his evil rule is at an end because the witches foretold that as King he would remain in power only until that woodland actually moved.  The trees are used as camouflage cover by Malcolm and Macduff's soldiers who each carry a branch from the wood to disguise how numerous they are as they lay siege to Macbeth's castle.
Woodlands are usually grounded in one place , which is what gives drama and surprise to Birnam wood "moving".  The surprise element in moving trees is also used today - here is a picture of a moving tree at the recent London Climate Change march which was wheeled along the whole route to make the point that climate change threatens woodlands in many parts of the world.  I was certainly surprised to be overtaken by a tree, but I couldn't really complain as I was carrying a polar bear at the time!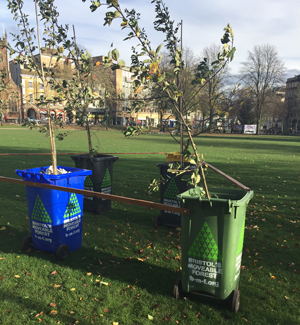 Portable woodlands can be effective in changing a landscape quickly although that is sometimes only temporary.  Here is a pop-up forest in the middle of Bristol, housed and transported in wheelie bins.  This could in principle be used to show people how it might look to have some new trees in a public space - a sort of "suck it and see" exercise.  Easy to move elsewhere if people object or make permanent if they like it, and the brightly coloured wheelie bins certainly make the "Bristol Moveable Forest' stand out.  keeping it in bins does mean that it needs watering, unlike most forests.
The "Walkie Talkie" building in the city of London has become a famous landmark but part of the appeal is its imported sky-high forest at the Sky Garden on the 36th floor, with its tree ferns and fig trees.  The exotic atmosphere is helped by lots of unusual flowers such as African lilies and Red Hot Poker flowers.  The Sky Garden has been described as the first forest in the sky  - well worth visiting and you don't even have to go to one of the posh restaurants to see it - but you do have to at least buy a drink at the cocktail bar.  The garden is on several levels with plenty of corners to hide in - actually it would make an excellent setting for a modern day re-enactment of the fight scene between Macbeth and Macduff, with excellent views.
---
---
Leave a comment
Wild Flower Guide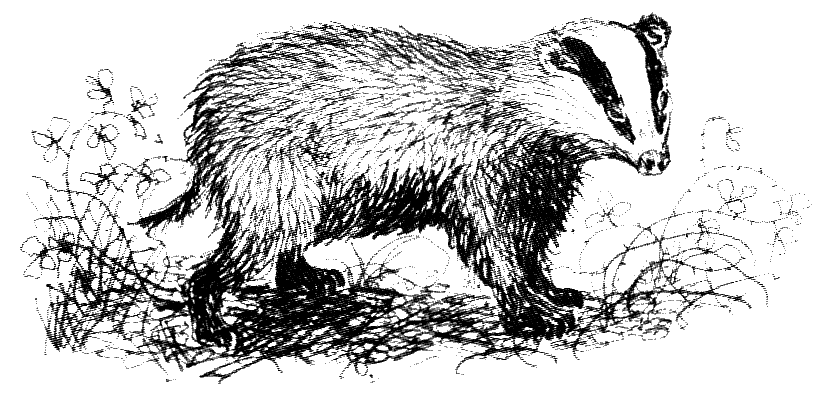 Topics
Tags
Managing Your Woodland for Wildlife
A new book on encouraging biodiversity in your woodland. Available free here »