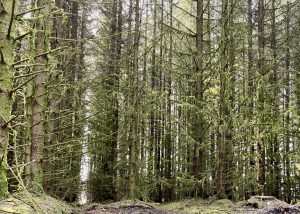 Bark beetles.
The blog has reported on bark beetles, and efforts to curtail their spread / damage.  Now comes some hopeful news.  Scientists have mapped the entire genome of the Eurasian spruce bark beetle. This could pave the way for new avenues of research into bark beetles and better means of pest control.  Outbreaks of the beetle can lay waste vast areas of spruce forest, 
One significant finding is that this beetle has an unusually large number of genes (and therefore enzymes) that help to break down the cell walls of plants. However, whilst it has many genes for breaking down cell wall components, it does not have a similarly high number of genes concerned with the  removal of toxins - such as the resin,  from the wood it ingests.  Now that the genetic make up of the beetle is known, it might be possible to turn off particular genes (using what is termed RNA interference), allowing for a highly specific pest control measure.
Researchers at Lund University (Sweden) have identified the special receptors on the antennae of the bark beetle, and the pheromones (ipsenol and ipsienol) that they respond to.  It is hoped that this might allow the development of environmentally friendly control measures - through disrupting their pheromone communication.  This might be achieved by finding a chemical that binds to the receptors even more strongly than the pheromones.
Pollinator decline.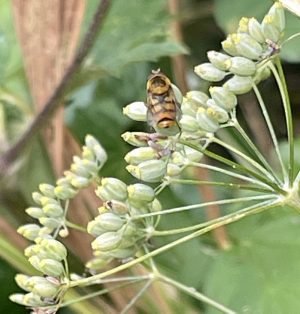 The Synthesis Centre for Biodiversity Sciences (Stellenbbosch University) has produced a report about the loss of pollinators and the possible effects on flowering plants.  Drawing together the information from hundreds of different published research papers, it is estimated that some 175,000 plant species (roughly half of all flowering plants) rely to a greater or lesser extent on animal pollinators. 
In fact, a third of flowering plants would be unable to produce seed without pollinators.  Since so many wild plants are reliant on pollinators, the decline / loss of pollinators will affect many natural ecosystems.   Without pollinators, certain weeds and other plants that do not depend on pollinators may have a greater opportunity to spread - with less competition.
Fires.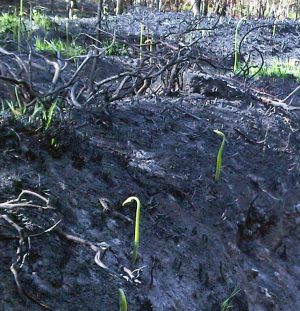 Forest fires have been much in the news in recent years.  Wide scale fires have been recorded in the United, States, Sweden, Russia and Australia.  Drought is a significant factor as material on the forest / woodland floor dries out and combustible material accumulates.  In some areas, the accumulation of combustible material  may be associated with changing nomadic practices and declining pastoralism.  Pastoralism is based on livestock production [e.g. raising of cattle, sheep, goats, even camels].  Such animals and indeed wild ones graze on vegetation so that combustible material is reduced, and to a degree natural fire breaks form.  So, one strategy to mitigate the risk of fire in forests / woodlands is 'targeted grazing' by either domesticated animals or indeed wild ones.
---
---
Leave a comment