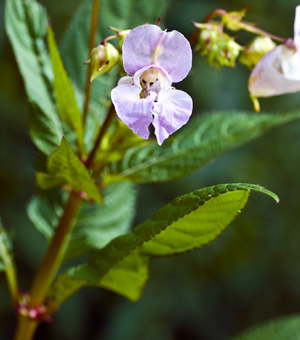 Much has been written  recent in recent years about the 'dangers' posed to our native flora & ecosystems by 'alien' invasive species.  Introduced species such Himalayan Balsam (Impatiens glandulifera), Giant Hogweed (Heracleum mantegazzianum), and Rhododendron (Rhododendron ponticum) have been cited as 'drivers' of ecosystem change – alongside habitat loss, pollution and over-exploitation.
However, voices have been raised to express concern over certain native species that can grow rapidly producing large amount of biomass (or indeed necromass – think bracken dying down in late autumn) and how they may be impacting on our flora, particularly plants of the woodland herb or field layer.  Read more…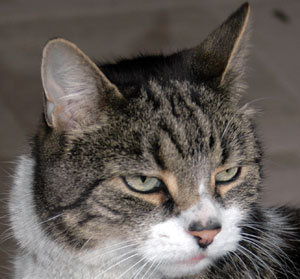 Cats have been been 'domesticated' for many thousands of years, and currently stand as the most popular pet in the world (according to Wikipedia).  It has been suggested that the Egyptians were the first to domesticate the wild cat.   Though the association with humans probably pre-dates their domestication, recent research suggests that cats were attracted to ancient farming villages – perhaps by the supply of rodents  (rats / mice).  It is possible that cats are descended from african wildcats that 'self – domesticated' somewhere in the Near East.  A kitten has been found buried alongside human remains in Cyprus; this dates from some nine and half thousand years ago.
However, more recently, the BBC's Wildlife program focused on domestic cats and wildlife.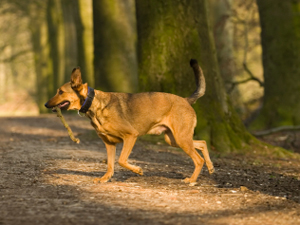 Dog mess has been a long-term problem in woodlands. As dog owners have been forced to clean up after their dogs in parks and streets over the last 15 years or so they have not always been so good at "picking up" in public woodlands or on footpaths in private woodlands. This could be because dog owners don't feel a need to clear up in "the great outdoors" or it could be that some people feel they are not being watched and can "get away with" leaving the dog's doings. A more charitable view is that in woodlands people leave their dogs to roam more widely and dog mess * left without the owner seeing what has been done or indeed exactly where it was done. Read more…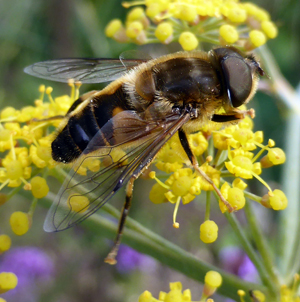 Bees are (usually) frequent visitors to our gardens.  Gardening catalogues and websites are 'always' extolling the virtues of particular flowers / plants in terms of attracting insect visitors to our gardens.  These insect visitors are important pollinators – not just for garden flowers, but also for fruit trees and other soft fruits.  But is there any evidence about the 'best flowers' to plant for insect visitors – other than "opinion and general  experience".
Now some research on this has been done by the Department of Apiculture at the University of Sussex.   The Department and Professor Ratnieks (which have featured in the woodland blog before) are involved in "The Sussex Plan for Honey Bee Health and Well being". Read more…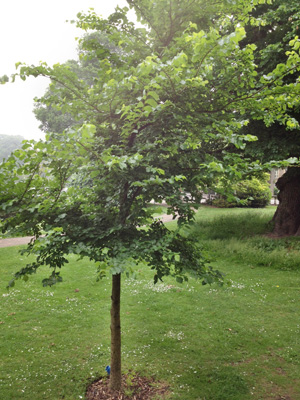 Brighton in Sussex is home to Britain's largest population of Elm trees. These 19,000 elm trees are known as The National Collection. Elm trees are increasingly rare due to the blight brought by Dutch Elm disease principally in the 1970s.  Initially this came into the UK as long ago as 1926.  Dutch Elm disease is a fungus carried by beetles and affects only elm trees. In response to this attack, an elm tree will automatically produce tyloses, an effective natural defence against the 1926 strain of Dutch Elm disease. Tyloses occur in the xylem – water conducting vessels of the plant / tree, sealing them off and restricting the movement of the pathogen.
However in the early 1970's,  a new strain of Dutch Elm disease was imported from channel ports, linked directly to the Canadian Rock Elm. This strain travels faster through the elm trees and kills them before they can produce tyloses. Since the introduction of this strain of Dutch Elm disease to Britain, the number of elm trees has gone down from about 3 million to fewer than 200,000 and many of these are very young ones which will certainly succumb to the disease. Elm trees reproduce by root stalks more often than by seed and so this transmission mechanism quickly spreads the disease between elm trees and along elm hedgerows. Read more…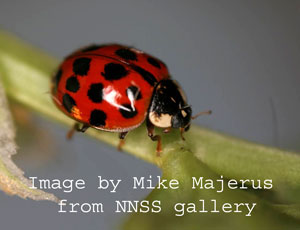 The asian or harlequin ladybird was used in commercial glasshouses / greenhouses to control aphids (greenfly / blackfly) – a single harlequin ladybird can eat up to 200 aphids a day.  Unfortunately, some of the harlequin ladybirds escaped and their offspring have spread across Europe – endangering native species.
Recent research has shown that this invasive species has an impressive immune system – the body fluids of this animal contain a strong antibiotic compound (HARMONINE) and also small proteins (peptides) that have anti-microbial properties. Read more…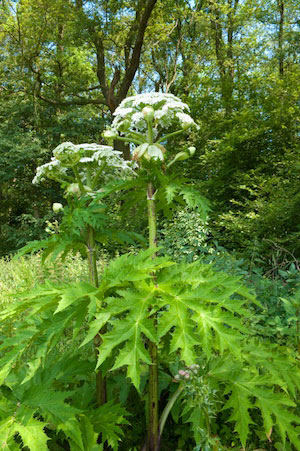 Some plants, like the Himalayan Balsam, Japanese Knotweed and Giant Hogweed are spreading across the country.   Giant Hogweed, also known as wild rhubarb, giant cow parsnip or giant cow parsley is a dangerous plant.  It was introduced as an ornamental plant in the C19th; it is however – phototoxic.  If the sap gets on the skin then photodermatitis occurs – causing blistering of the skin and scarring, and minute amounts in the eyes can cause blindness.
Invasive non-native spacies can displace native species, altering the ecology of various habitats; they might be described as 'botanical thugs'. One single hogweed plant is capable of producing 80,000 seeds.  Once established the removal of these plants can be expensive and time consuming.  The earlier an 'outbreak' or invasion by one of these plants is reported, the easier it is to deal with. Read more…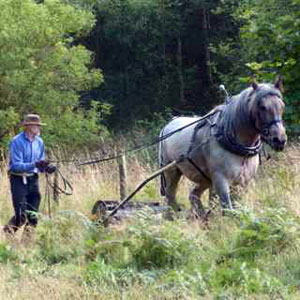 On 1 January 2013 it will become illegal to use the bracken-control chemical Asulam.  The chemical, which was sold as Asulox, was banned by the EU on 31 December 2011 but those who already had stocks had a year to use these up. While good in small areas, as it provides cover for animals, bracken can be a real problem, quickly becoming a monoculture, shading out and eliminating wild plants and flowers.
Landowners are now considering their options, Read more…
Subscribe to our blog email updates