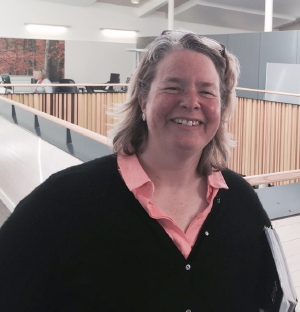 Visiting the Woodland Trust headquarters in Grantham, Lincolnshire, immediately gets you thinking of trees – it is surrounded by young silver birch trees and the walls are clad in wooden panels and even the reception desk is a sawlog that has been cut into planks for seasoning   The footprint of the building at Kempton Way is C-shaped, said to be in the shape of an unfurling fern enclosing a sheltered woodland garden.  Inside, about a hundred people, predominantly young, sit in open plan offices in front of their screens, avidly organising and tapping out the Woodland Trust message mostly fundraising or campaigning – the other staff are out in the field managing their estate of over 1000 woods or working with landowners.
We met the chief executive, Beccy Speight, who has been at the helm for a year and is clearly immensely capable and knows woodlands inside-out – her previous job was managing a chunk of the National Trust Read more…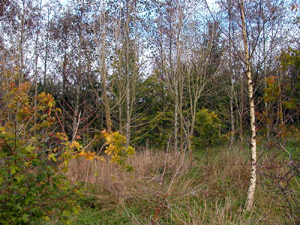 In the early 1970's, Professor Barry Commoner (Washington University) said that 'the first law of ecology' could be stated as "Everything is connected to everything else". That is, there is one ecosystem for all living organisms and what affects one – affects all.
He was much concerned with the interactions of organisms, and the concept of sustainability. Traditionally, connectedness in ecology is concerned with how one organism affects another, or how an organism affects the environment or how a change in an environmental factor affects the organisms in the ecosystem. Read more…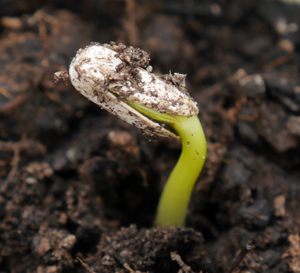 The soil seed bank refers to the various seeds that are 'stored' in the soil of most ecosystems.  Soil seed banks have always attracted interest because of the 'reservoir' of weed seeds in the soil and the economic implications of these.  However, more recently ecologists and conservationists have looked at the role of seed banks in woodland and forest regeneration; and it may be that they can play a role in the rehabilitation of degraded ecosystems.
Soil seeds may be placed in one of two broad categories
Transient species – where a seed only remains viable within the soil for a short period, perhaps only to the next opportunity for germination.  For most purposes, seeds that remain viable for a year fall into this category i.e. for one germination season.
Persistent species – seeds that can remain viable within the soil for a longer period of time.   Those that survive for between 1 and 5 years are termed short term persistent, whilst those that can remain viable for more than a year are termed long term persistent.
Oliver Rackham has been described as 'one of the really outstanding botanical writers of our times', his work being deemed 'seminal' and his books 'meticulously researched'. Rackham has raised huge amounts of awareness for the issues faced by woodlands and the importance of their conservation. In 1998, he was awarded the OBE for services to Nature Conservation, and so Rackham's principles are in line with our own of 'conservation and enjoyment'. He has reinforced respect for woodlands and so is a key figure to know about when owning your own. Read more…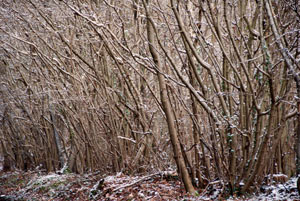 After the last Ice Age, plants, animals and humans moved back into the vast areas vacated by the retreating ice.  Plant, and then, animal communities became established and much of the area was covered by what has been termed 'wildwood' – see previous Wildwood blogs.  These areas would also have been home to human populations migrating from the hinterland of Europe and Doggerland.  Communities developed and we may suppose that areas of forest/woodland/wild wood would have been cleared – for housing, the grazing of animals, to provide firewood/timber.  Such forest / woodland would have been managed to a greater or lesser degree. Read more…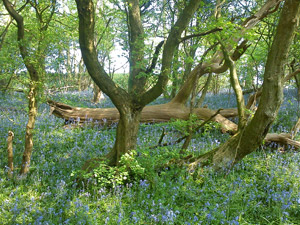 My wife and I decided on the purchase of a small wood a few years ago.  We were able to research financial, legal and physical practicalities on-line and www.woodlands.co.uk was the most useful site in our search for a suitable wood. We visited nine or ten woods  across the South of England, from Devon in the West to Kent in the East.  We were looking for a wood between 3 and 6 acres up to a  spend of about £40K. Some people spend as much on a car, whilst for us non-drivers – a wood is a much better, permanent investment, especially when financial products are looking risky.
But we weren't just looking for somewhere to bank money but a place of natural beauty and quietude to enjoy and preserve.   Our wood had to be accessible from London by public transport but still a rural gem away from built habitation.  We were ideally looking for a bluebell wood with a good mix of tree cover — not a conifer plantation. Read more…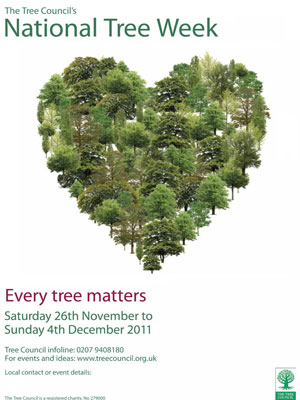 The Tree Council's annual tree weeks have been an undoubted success, emanating from the 1973  "Plant a tree in '73" campaign (some rather cynical individuals chanted "cut it down in '74") and must have resulted in not only in promoting the whole idea of trees but in planting many thousands across the country in parks, gardens, roadsides, corners of farmland and development sites to name but a few.  The Tree Coucil ( http://www.treecouncil.org.uk) is our foremost campaigner and umbrella body for UK organisations involved in tree planting, care and conservation.
Forestry and woodlands are a long-term business but those of us planting in '73 can see the fruits of our labours: we stand back and look up at the hornbeam, hazel, hawthorn and fieldmaple spreading wide and high;  the oak, ash, beech and birch are trees, a miraculous metamorphosis from those tiny whips planted during the cold winter months – it seems like yesterday.  We plant for the next generation but once established trees grow quickly so we can all enjoy watching them develop. Read more…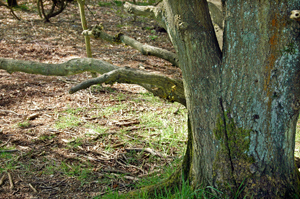 Public access has dominated the debate on the proposed Forestry Commission (FC) forestry disposals, but behind the official documents there are a few less obvious but perhaps important implications:
The government don't really trust the Forestry Commission, DEFRA or even politicians any longer as owners of the forests.  There have been some kind words said publicly about current management but it is clear from what's being proposed that the government want to get this land out of FC hands just as soon as possible.  Read more…
Subscribe to our blog email updates