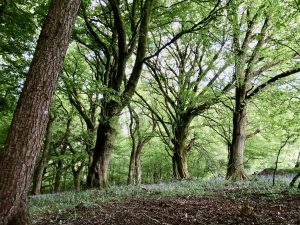 My parents and I have recently purchased a piece of woodland of about 3 acres, in Devon, called Beauchamp woods. It is a mixture of semi-natural ancient woodland, larch plantation and a clear-felled area. This is the perfect mixture for us. We wanted to give something back to nature by preserving a small piece of habitat for wildlife, whilst enjoying spending time in our woods. We are loving it and find it very rewarding.
I have some knowledge of woodland management and conservation through my education and work and it is great to have the opportunity to put this into practice. My main aim is to maximise biodiversity, I want it to be the best habitat for as many species as possible. To find this out we need an idea of what is already living in our woods, so we have started to do a bit of informal survey work – simply noting down a list of species. This is great fun as it largely involves just looking closely and taking lots of photos (so we can go home and look things up).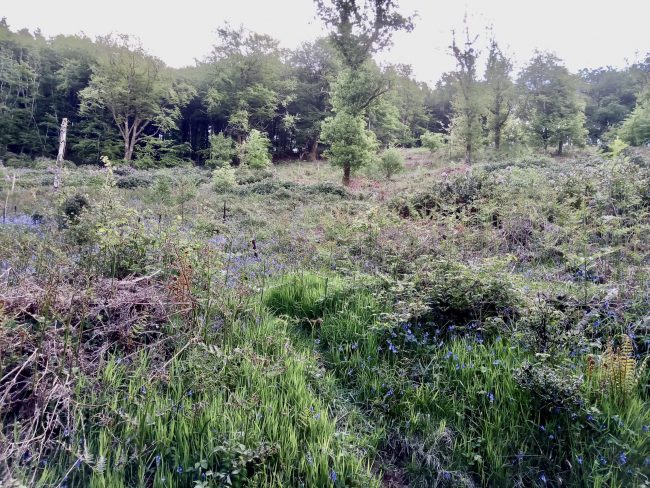 One of the most beautiful times at Beauchamp woods is definitely the Spring. The woods burst into life, as all the trees come into leaf, bluebells emerge creating a blue carpet across large parts of the woods, and the bird song is wonderful. Unfortunately, our wood is not on our doorstep and we were unable to see this transformation in person due to the lockdown.
We were lucky enough to have left a trail camera up at the woods just before the lockdown and the batteries held out! Below are two of our first images from the trail camera - hope to offer more images as time goes by.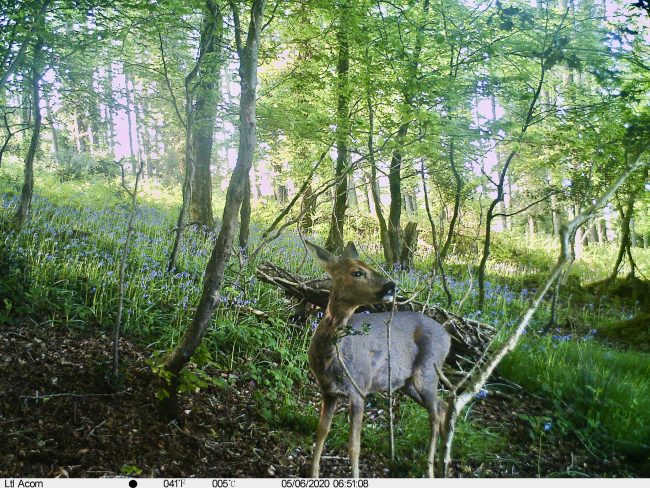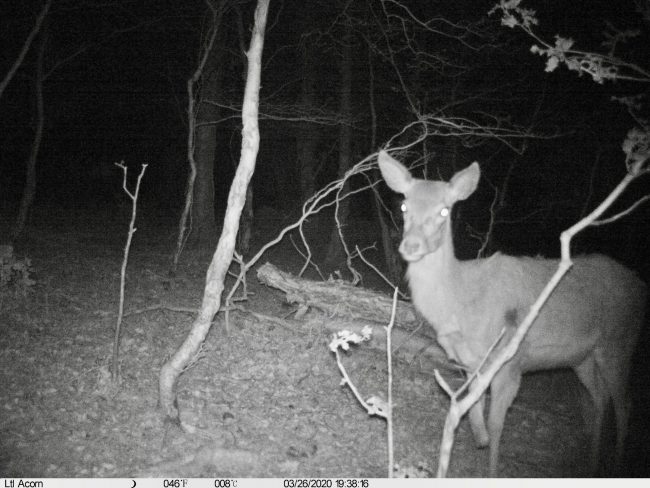 These, combined with some regular visiting squirrels [to a dead wood pile in front of the camera] provided us with a time-lapse of the springtime transformation of our woodland.
Leave a comment
Subscribe to our blog email updates
Managing Your Woodland for Wildlife
A new book on encouraging biodiversity in your woodland. Available free here »