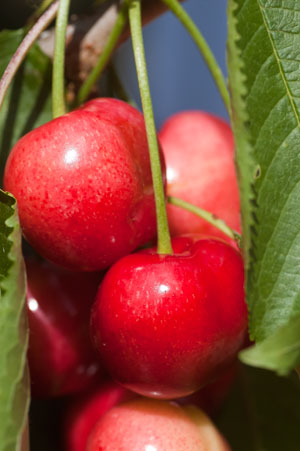 That seeds are dispersed by animals is well known; most elementary texts on biology are littered with a variety of examples. Fruits (and their seeds) attract animals with the edible parts; from fleshy fruits – plums, mangoes, berries,  cherries etc for frugivores, to various nuts.  As the animal searches for and collects the fruits (monkeys in the forests, squirrels in the woodlands), some may be lost or discarded on the journey 'home'.  Other fruits / seeds cling to an animals by attaching to their fur / clothing using various hooks or barbs – a classic example being cleavers or goosegrass.
Some seeds are dispersed incidentally; they may be lurking in muddy soil and adhere to the hoof or foot of an animal, bird or human, or be carried some distance by car or tractor tyres.
However, many species of plants have an 'unseen' army of helpers – ANTS.  Ants disperse seeds in two distinct ways.  Read more…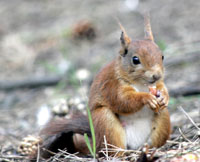 Threats to red squirrels.
The red squirrel is a delightfully charismatic species, which was once a common native over the whole of the UK, but in England is now restricted to a few small areas.  In Scotland, the situation is better, but even here there are only about 120 000 individuals. They represent 75% of the total UK population and are under serious threat, so any actions to protect them are to be welcomed.  There are two key threats,
changes to the woodlands in which they live, and
the so far relentless spread of the similar, but larger American grey squirrel. Read more…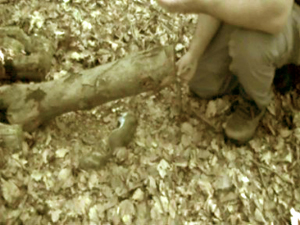 In my 2011 quest to only eat meat which I have hunted or gathered myself,  I've learned a lot. Most people ask me "how" I do it, so I thought I would share a bit more on the actual tasks of finding the food. Read more…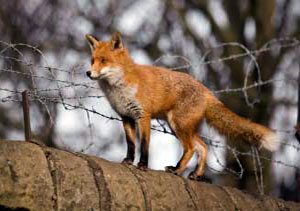 In this country, like others dependent on the internal combustion engine, many animals are killed or wounded on our roads.  One of the first people to comment on the significance of roadkill was the American naturalist Joseph Grinnell; he estimated the mortality count in California (back in 1920 !!) ran into the hundreds if not thousands of animals every day. Read more…
Mast is the 'nut crop' of the beech tree (Fagus sylvatica), but, in a broader sense, is the production of an enormous number of seeds. And the phenomenon is not restricted to beeches. It can also been seen in oaks, firs, spruces and pines. Such species are said to have 'mast years' and in such years it is basically impossible for animals to eat all the seeds ("predator satiation") so many seeds survive to the following spring and germinate. Read more…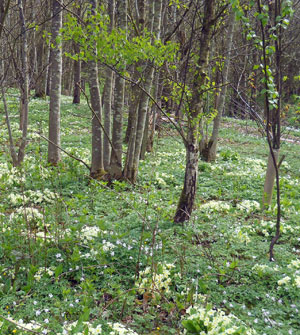 This favourite of all small-talk topics merits attention after the hot April and subsequent very wet months of May, June and July. But I am not going to mention climate change as threatening, indeed potentially catastrophic, as this phenomenon is to all of us and our futures. The weather, particularly very wet weather, affects work in woods and their care and management for the small owner as much as for the large forest estate. Read more…
Subscribe to our blog email updates