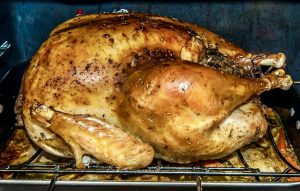 For many people Christmas lunch will be turkey with all the trimmings, with the emphasis on the turkey.  'The trimmings' are added almost as an afterthought, but then we often take plants for granted.  Apart from supplying us with the oxygen that we breathe, it is plants that not only form the major part of our diet but also offer us an amazing diversity of tastes and textures.   This is true if we look in a bit more detail at Christmas lunch.
For a 'typical' Christmas lunch, I went to the BBC Good food site.   This suggested that the lunch might be made up as follows : Roast Turkey, Stuffing, Brussel Sprouts,Parsnips, Carrots, Potatoes, Red Cabbage, Pepper, Cranberry Jelly and then Christmas Pudding with Wine, Mulled wine or Beer (according to taste).  This list can be broken down a bit further as within one item there can be a number of ingredients / plants.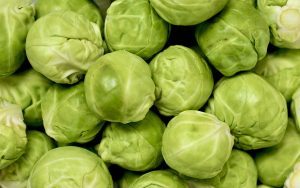 For example, the stuffing might be a traditional stuffing such as sage and onion or something a bit more exotic - with apricots, almonds or cranberries.
So below, is a list of the many different plants that might contribute to your Christmas lunch, some are home grown such as the much debated sprout, though even its ancestors originally came from the Mediterranean.  Sprouts belong to the same group of vegetables as cabbage, broccoli, cauliflower, and  kale; they are variants of the wild cabbage : Brassica oleracea. The distinctive bitter taste of brussel sprouts and their relatives is due to the presence of the chemical sinigrin (a glucosinolate); it is a sulphur and nitrogen containing derivative of the sugar - glucose.  Sprouts also contribute Vitamin C and Vitamin K to the diet.
Food item

Constituents
Scientific Name
Family
Stuffing
Onions
Allium cepa
Amaryllidaceae
Sage
Salvia officinalis
Lamiaceae
Flour
Bread wheat
Poaceae
Apricots
Prunus armeniaca
Fagaceae
Chestnuts
Castanea sativa
Fagaceae
Almonds
Prunus amygdalus
Rosaceae
Cranberries
Vaccinium
Ericaceae
Bread wheat
Triticum sp
Poaceae
Turkey
Nutmeg
Myristica fragrans
Myristicaceae
Bay leaves
Laurus nobilis

 

Lauraceae
Vegetables
Brussel Sprouts
Brassica
Brassicaceae
Parsnips
Pastinaca sativa
Apiaceae
Carrots
Daucus carota
Apiaceae
Potatoes
Solanum tubersoum
Solanaceae
Red Cabbage
Brassica oleracea
Brassicaceae
Flavourings

 

Pepper
Piper nigrum
Piperaceae
Cranberry Jelly
Vaccinium
Ericaceae
Mulled wine
Grapes
Vine Vitis
Vitaeceae
Cloves
Syzygium aromaticum.
Myrtaceae
Cinnamon
Cinnamomum verum

 

Lauraceae
Beer
Hops
Humulus lupulus
Cannabaceae

 

Barley
Hordeum vulgare
Poaceae
The 'traditional' offerings on your plate may come from far-flung places, even the humble potato can be traced back to South America (probably to Peru / Bolivia). The potato was brought into cultivation some seven to ten thousand years ago.   Whilst the potato adds carbohydrate to your meal,  the bay, nutmeg, pepper etc are there to add flavouring. Nutmeg comes from the "spice islands" of Indonesia. Black pepper is native  of South India, but now extensively cultivated in South Vietnam.  Parsnips have their origins in Eurasia, and before 'the arrival' of cane sugar in Europe added sweetness to a meal. Parsnips are rich in vitamins and minerals, especially potassium. They also contain antioxidants and both soluble and insoluble dietary fibre.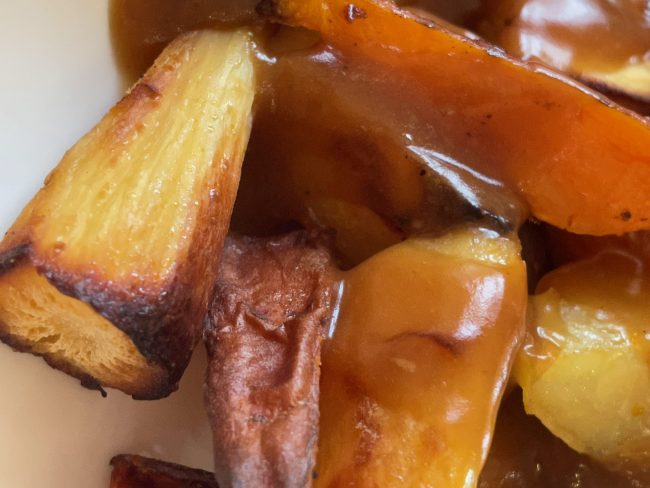 Carrots too add a degree of sweetness, plus β-carotene(for VitaminA) and some Vitamin K and B6.  The wild carrot may have its origins in Persia.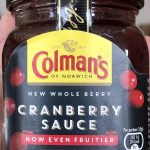 Cranberries have a more northern distribution, they offer some vitamin C, fibre and the mineral, manganese. The bioflavonoids and anti-oxidants in fruits and vegetables are thought to offer protection against coronary heart disease and inflammatory conditions, the fibre (aka roughage) helps reduce cholesterol levels and is important in terms of the microbiome present in the gut. What we eat influences the microbiome which in turn has subtle but far reaching effects on our health.
If you make it as far as the Christmas pudding, then an even wider world of plants opens up - as was explored in a  previous woodlands seasonal blog.
---
Thanks to Pixabay (and Nicole Pankalla) for some of the images.
---
Season's Greetings to all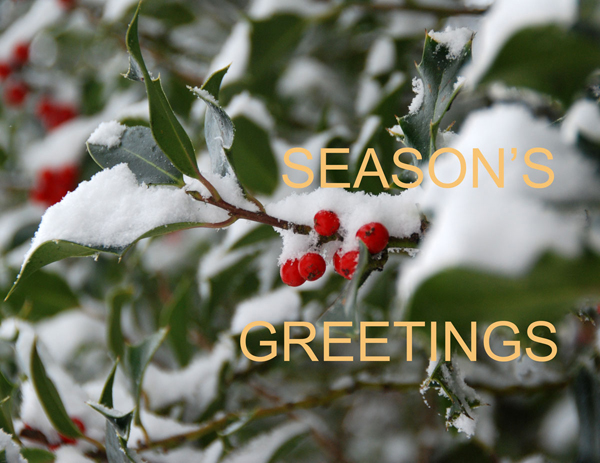 Leave a comment
Subscribe to our blog email updates
Managing Your Woodland for Wildlife
A new book on encouraging biodiversity in your woodland. Available free here »