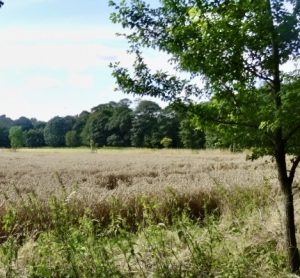 A major factor controlling the population of pollinators (bees, bumblebees and hover flies) is the availability of nectar bearing flowers.  When and where nectar-bearing flowers are to be found is important.   A recent study  (Timberlake et al at Bristol Uni) looked at the availability of nectar and pollen supply and the colony density of buff tailed bumblebee [Bombus terrestris] colonies - by studying the different resources available on twelve farms in South West England.
The study found :
The nectar supply in early autumn (September) was strongly correlated with colony density in the following Spring.
The number of gardens in the area available to the bumblebees was also associated with colony success in the Spring.
It was thought that improving the 'quality' of the semi-natural habitats would improve the availability of late summer / early autumn nectar supply.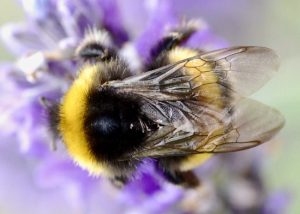 It is believed that a 'resource bottleneck' for bumblebees  / pollinators often develops in farmland areas in late summer. To overcome this 'bottleneck', a number of strategies might be used to support pollinators :
Changing the 'mowing regimes' around the field margins so that wild flowers actually flower later.
Planting or sowing late flowering species such as red clover or encouraging late flowering plants like Ivy.
Encouraging rural gardens.
Leave a comment
Subscribe to our blog email updates
Managing Your Woodland for Wildlife
A new book on encouraging biodiversity in your woodland. Available free here »