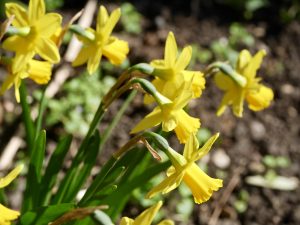 Phenology should not be confused with phrenology, which was largely a Victorian enthusiasm, seeking to determine personality features (and tendency to traits such as criminality) from the shape of the head, and its various lumps and bumps!  Phenology is all about observation; recording when things happen, such as when horse chestnut and ash trees come into leaf, or when the first swifts or bumblebees are seen. These timings vary from year to year. By recording natural events over many years, one can look for trends and see if they are correlated with changes in the weather or other phenomena.
Phenology is not a new discipline. The first known (UK) phenologist was Robert Marsham, who recorded 'indications of spring' starting back in 1736. He catalogued some 27 different events on his family's estate in Norfolk. He looked at 20 different species, varying his observations to include the arrival of migrant birds and the leafing times of certain trees.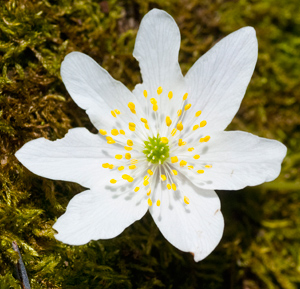 Phenological observations in the UK received a boost in 1875 when the Royal Meteorological Society set up a national recorder network. Some 155 recorders were active in 1899, noting the flowering time of 13 species of plant, and the annual appearance of various insects and birds. Analysis of the data for hazel and wood anemone show that they flowered late in the cooler springs of the 1940's. After 1947, such systematic data recording declined except for the work of a few enthusiasts.
However, recent years have seen a revival in interest in phenology, through the Centre for Ecology and Hydrology, working with the Woodland Trust and then with the BBC and its Spring and Autumn Watch initiatives (see also this blog). If you would like to contribute, then visit the Nature's Calendar website or the BBC's Spring Watch –the recording of snowdrops and Hazel is already well under way for this year!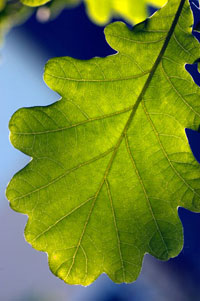 The data amassed by Nature's Calendar is helping to build a picture of how Spring and Autumn 'flow' across the UK landscape each year, and how they vary year on year. The data are also helping us to understand how climate change is affecting our flora and fauna. For example, Oak and Sycamore seem to be responding to climate change by coming into leaf earlier, but Beech and Ash are less responsive. So, it might be that over time that Oak and Sycamore will have a competitive advantage over certain other species and come to dominate. There is some evidence that the hatching of blue tits no longer coincides with the peak of the caterpillar population, this loss of synchrony could have significant effects on the blue tit population over time.
The Royal Botanic Gardens at Kew has also established a phenology initiative, termed the "Kew 100". This involves recording each year the first flowering and mid flowering dates of one hundred plants in the gardens at Kew. The plants chosen vary from Cow Parsley & Bluebell, to Egyptian Willow and Star Magnolia; some are trees, other shrubs, perennials or bulbs but they are thought to be representative of their outdoor collection of plants. Already their data show the earlier flowering of many species in the relatively warm Spring of 2002. The website also offers the opportunity to access their historical phenology records on many other species.
Other phenology links:
USA National Phenology Network
Leave a comment
Subscribe to our blog email updates
Managing Your Woodland for Wildlife
A new book on encouraging biodiversity in your woodland. Available free here »