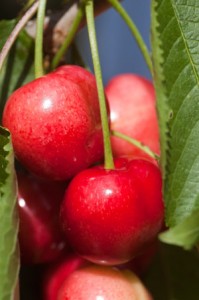 That seeds are dispersed by animals is well known; most elementary texts on biology are littered with a variety of examples. Fruits (and their seeds) attract animals with the edible parts; from fleshy fruits - plums, mangoes, berries,  cherries etc for frugivores, to various nuts.  As the animal searches for and collects the fruits (monkeys in the forests, squirrels in the woodlands), some may be lost or discarded on the journey 'home'.  Other fruits / seeds cling to an animals by attaching to their fur / clothing using various hooks or barbs – a classic example being cleavers or goosegrass.
Some seeds are dispersed incidentally; they may be lurking in muddy soil and adhere to the hoof or foot of an animal, bird or human, or be carried some distance by car or tractor tyres.
However, many species of plants have an 'unseen' army of helpers – ANTS.  Ants disperse seeds in two distinct ways.  The first way is through the activity of harvester ants.  Like squirrels and other 'gatherers', harvester ants forage the soil of the wood or forest gathering large quantities of seeds and transporting them back to their nests / colonies.  As they transport the seeds, some get dropped or lost on the way.  Others may be 'cached' in or near the nest for later consumption but then are 'forgotten' or ignored.  Such seeds may later germinate and establish themselves at a site removed from the parental plant.  This accidental dispersal by ants occurs during what has been described as 'seed predation'.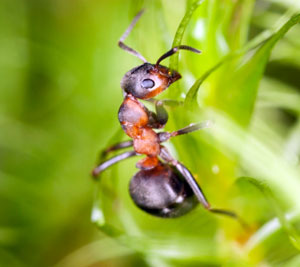 There is a second method of seed dispersal by ants, which involves an intimate association between certain plants and particular ant species.  Some plants, when they form the seed, produce an 'extra' structure that is attached to the seed – an ELAIOSOME or fat / oil body.  This elaiosome lures or attracts ants to the plant, or rather seed to be carried.  The ant carries off the seed to the nest / colony, where it is eaten (often by the larvae) and the seed is discarded – unharmed.  This interaction between plant and ant may be described as an example of mutualism.  It is also known as MYRMECOCHORY.
There are benefits to this arrangement for both 'partners'.  The seeds of the plant are ' protected' from seed predation by birds and rodents.  The seed is dispersed from the parent plant, ants bearing a seed for some 70 metres have been recorded.  The seed is then (often) deposited in a nutrient-rich micro-habitat.  In some areas, such as Australia, the seed may be protected from fire as it is buried at some depth.  The ant(s) gain a 'tailor made' food material rich in lipid (fat), which in turn is rich in energy.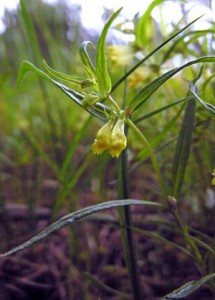 Sernander in Sweden studied the phenomenon of myrmecochory at the start of the C20th.  He carried out a number of detailed field experiments, which indicated that ants preferred to carry away seeds with elaiosomes.  In Europe and North America, many myrmecochores are herbs found in forests and woodlands; whereas in South America vines and epiphytes make use of ants. Many plants in Australia and South Africa growing in dry soils / conditions use ants.  Some 1500 Australian species of heath and woodland plants have been identified as myrmecochores (Berg, 1975).
The elaiosome /fat body is interesting in that it contains various fats and fatty acids.  A particular chemical known as 1,2 diolein has been found in a number of elaiosomes (from Viola, Acacia, Tetratheca sp).  It has been suggested that these chemicals might induce particular behaviours in ants – one of which is necrophoresis i.e. corpse carrying behavior.  Various ant species carry their dead.   It may be that the ants are initially 'attracted' to the seeds / elaiosomes by their smell, which may be similar to that of a 'dead ant'.  Further research into the role of the chemicals in the elaiosomes is required.
Various genera of ants are involved in myrmecochory – Formica, Myrmica and Aphaenogaster are genera of temperate regions in Europe, whilst Rhytidoponera, Pheidole and Iridomyrmex are Australian heathland genera.  It is interesting to note that not one of the myrmecochorous plants relies on any one single ant species.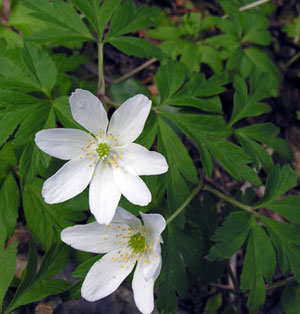 In the U.K., ants disperse the seeds of many woodland plants, including Common cow-wheat or Melampyrum pratense, violets (Viola sp) and wood anemone (Anemone nemorosa). These 'helping hands' might be welcomed by woodland owners / managers as they seek to develop microhabitats and extend the range of species within the woods / forests.
Many thanks to ukwild flowers.com for permission to use the images of common cow wheat (above) and wood anemone (adjacent): http://ukwildflowers.com/
For a detailed read on Myrmecochory – see "Seed dispersal by ants" : S Handel & A Beattie, Scientific American, August 1990.
For more information on Wood Ants, in particular – see http://www.hbrg.org.uk/WoodAnts/WoodAnts.pdf
---
Comments are closed for this post.
---