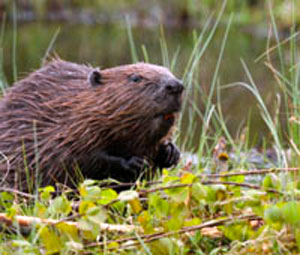 Beavers
Two decades after were first returned to the UK, in Scotland, and 400 years after the species was hunted to extinction in Britain, counties across England and Wales will also become home to new beaver families.   Beavers were hunted to extinction in the UK some 4000 years ago.  A number have been reintroduced in Scotland and the South West, but this year should seen more re-introduction in Wales, the Isle of Wight,  Derbyshire and Nottinghamshire.  It is hoped the beavers' activities will help restore/create wetland habitats, boosting biodiversity and reducing flood risks. Further details of these reintroductions can be found here.
Peatlands
As the woodlands blog has reported, peatlands are often under threat, for example, by fire.  The Wildlife Trusts has called on the Government to do more to protect and restore our carbon rich habitats.  The peatlands of the UK are estimated to store 3.2 billion tonnes of sequestered carbon - more than UK woodlands.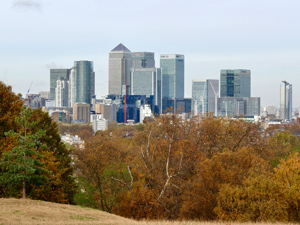 Greening cities.
London is to introduce a green space system in the coming months -  termed the Urban Greening Factor (UGF).  The Green Space Factor is an innovation of the City of Berlin in 1994,  The plan calls for the various boroughs to implement urban greening practices.  Ideas behind the plan have also come from the Swedish city of Malmö.  Here, the Western Harbour (20-minutes from Malmö's centre), was essentially 175 acres of contaminated soil and deserted docklands, subsequent to decline of the city's shipbuilding industry. But now, it has been redeveloped with new apartment blocks - each of which is complemented by a green space area.  There are parks, social courtyards and meeting spaces which offers beds planted with a native herbs and wildflowers.  There are also stormwater drains and ponds that offer opportunities for wildlife.
The impact of the road network.
Our road network is extensive.  There are nearly 700,000 km of road across the UK, which cover some 0.8% of the land.  Roads permeate nearly every part of the country.  Roadless areas are in short supply; they are mainly upland regions (peat bogs, moors, heathland and grasslands).  Pollution from roads can take many forms
Light pollution,
Noise pollution,
Heavy metals, 
Nitrogen oxides
Particulates (PM2.5 & PM10)
Whilst high levels of pollution are localised and associated with the busiest roads, a recent study (by researchers at Exeter University and the CEH) suggest that low levels of pollution from road networks are pervasive, and may extend over 70% of the land area of the UK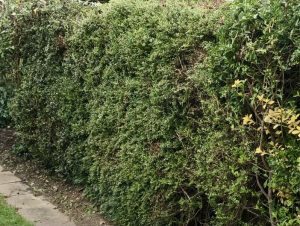 .
As the woodlands blog has reported, hedges can help block pollution to some degree and this has been substantiated by work done by Dr Tijana Blanusa et al at the Royal Horticultural Society.  They investigated the effectiveness of hedges in 'soaking up' pollution, comparing different types of shrubs/trees - such as  hawthorn and western red cedar.  They found that on roads with heavy traffic that a species of Cotoneaster (franchetti) was 20% more effective than other species; though shrubs with 'hairy' leaves were generally effective in 'trapping' particulates.
---
---
Leave a comment