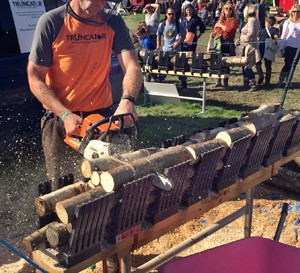 The worst thing about cutting logs with a chainsaw is all the bending down and picking up, stacking and generally time spent not actually cutting. Richard Bowness and Steve Tonkin have solved the problem - they make a sawhorse with a set of ingenious "cups" that space out branches for cutting and holding the cut logs. There is a hinge so that the cut logs can then be tipped into a wheelbarrow.
"Actually," explains Steve, "the name 'truncator' was suggested by our patent agent but it describes well what this device does - helps to cut up trunks and also truncates the task. We make the cups out of recycled plastic from old car batteries: this sort of plastic is particularly strong and doesn't splinter if it gets caught by a chainsaw."
A bench with a set of four cups costs about £160 but it saves hours of work and truncator.co.uk are now successfully exporting to Norway, Finland and Australia. Steve says "we've now been going for 3 years but already we've sold 1,200 sawhorses. Another real satisfaction is to think of the thousands of hours of unnecessary work that we must have saved through our truncator benches."
---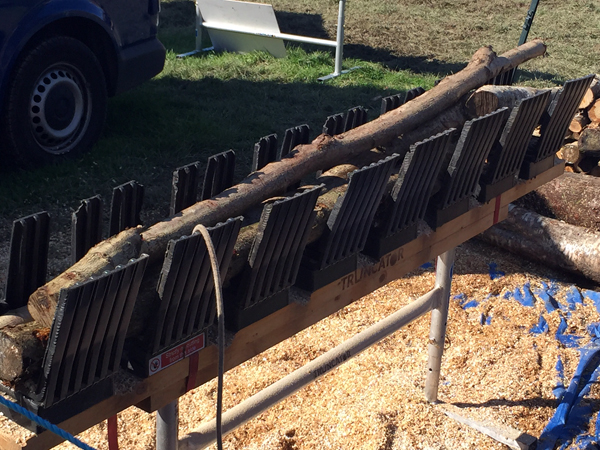 and for a demonstration : Truncator - the movie
Leave a comment
Subscribe to our blog email updates
Managing Your Woodland for Wildlife
A new book on encouraging biodiversity in your woodland. Available free here »