A while ago I came across an article on the Woodlands.co.uk website about buying a woodland in a SIPP and I thought it too good an opportunity to miss.
Having recently successfully completed the process I thought it might be useful to share my experience with others who may be thinking about it. It's worth knowing up front that although it is a relatively simple process, it is a bit more long-winded than purchasing with cash and there are a few more considerations to take into account. Here are the steps I went through:
Find a woodland (lots of help from the lovely people at woodlands.co.uk)
Find a SIPP provider
Appoint a Solicitor
Get a valuation
Sign the lease to yourself from the SIPP
Complete the purchase and pick up the keys
Enjoy your woodland!
Some things to consider:
Finding a SIPP: Firstly, not all SIPPs (Self Invested Personal Pensions) allow their members to invest in commercial property (which is how they consider a woodland). Secondly, even if they do many of them have their own rules to comply with regarding investment returns. You may find, as I did, that many SIPPs are not willing to hold a woodland as an asset, but don't give up! I eventually found a willing company (Liberty SIPP) and after filling in some paperwork to give them details on the woodland, and transferring the pension funds to them, I got the go ahead.
Commercial property: The woodland is held as a commercial property in the SIPP and as such needed to be leased to someone. As I was intending to use the woodland myself it was necessary to ensure that the lease was on 'arms length' commercial terms. This essentially means that I don't get any benefits over and above anyone else who would lease the land; an important aspect of the pension regulations governing SIPPs. The key requirement being to obtain an independent valuation of the land to determine the correct rent.
Find a surveyor and getting a valuation: This step was slightly complicated by the fact that there does not seem to be much of a market for small commercial woodlands. It was a bit of a struggle to find a surveyor who was able and willing to value a small woodland for this purpose, and to find similar woodland rentals against which they could benchmark. I eventually found Fisher German and with some more help from woodlands, was able to get a valuation sorted out.
Leases: The lease itself was set out on standard commercial terms (known as an 'insuring and repairing' lease) and was fairly straightforward although there were a couple of things to keep in mind. Firstly, the lease was written to cover typical commercial property e.g. a building, and as such had some terms in it that were not compatible with a woodland, like not being allowed to cut down trees for example.   Secondly, the legislation covering SIPPs excludes use for residential purposes, which also meant there were terms restricting camping and caravans. It's worth reading through any lease carefully and I found with a little discussion with the Solicitor and the SIPP company that I was able to amend the lease terms to allow all the normal forestry type activities.
Property Management and other paperwork: As part of the process I also had to sign agreements to become a trustee in the pension fund (only covering my SIPP, not the whole company), and to be the property manager for the woodland, meaning that I would make sure the lease was enforced, rent and insurance premiums collected etc. Again, nothing particularly onerous but worth paying attention to the details.
Costs: there are a number of costs that arise buying a woodland in this way:
Pension Costs: there are fees for opening a SIPP account, fees for purchasing a commercial property and ongoing management fees to maintain the SIPP.
Solicitor: as well as the actual conveyancing fees, there are fees for drafting the lease and registering it with the land registry if it is a long lease.
Surveyor: as well as the actual survey fees the surveyor will charge a not insignificant sum to travel to and from the woodland to carry out the survey.
Lease: the annual rent came in at a surprisingly low value (£150 per annum for 7 acres).
Insurance: the SIPP company included the land in their group policy (including public liability) which needs to be reimbursed.
Overall, costs were about £5,000 to purchase the woodland, with about another £800 per year to cover pension fees, rent and insurance. The majority of the up-front fees came from the pension fund itself. Naturally it's worth seeking professional financial advice to weigh up all the aspects before you go ahead.
Benefits: apart from all the obvious benefits of owning a woodland (see the woodlands site), there are a couple that come from buying in a SIPP. Firstly, all the rent payments go back into the SIPP and attract all the tax benefits that a SIPP entails. Secondly, it allowed me to purchase a woodland that I would otherwise not have been able to, and to enjoy it now rather than waiting until retirement to release the funds from my pension.
From start to finish the process took about three months and did require a fair amount of chasing and prompting to keep things moving. Luckily the people at Woodlands.co.uk were very helpful and patient. Having been through the process I can confirm that it works, and I would highly recommend anyone thinking about it to give it a go!
---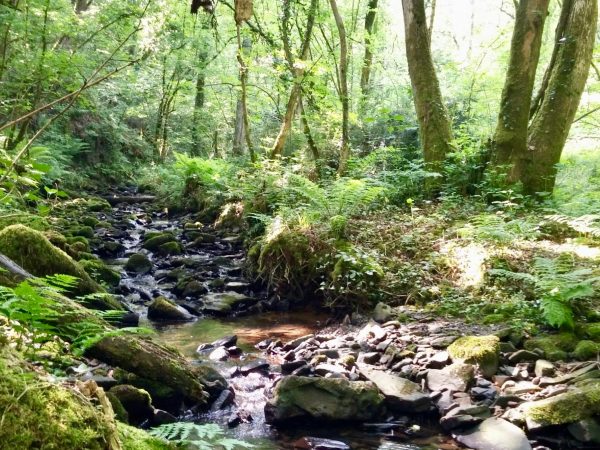 ---
---
---
Leave a comment