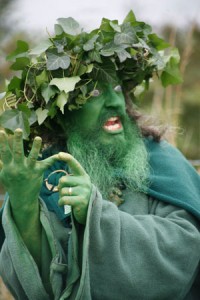 The National Forest Wood Fair, to be held on Bank Holiday Monday 29 August, is one of the nation's top celebrations of trees, woodland and lovely things made out of wood.
Nestled amongst the trees beneath the craggy rocks of Beacon Hill Country Park, the National Forest Wood Fair is a brilliant day out with over 100 exhibitors and demonstrators. This annual event regularly attracts over 5,000 people, who travel from all over the country to see lumberjacks, chainsaw carvers, bodgers and bat box makers, willow weavers and woodturners.
The National Forest is a forest in the making, spanning 200 square miles of Staffordshire, Derbyshire and Leicestershire. All aspects of the Forest are represented at the Wood Fair, from tree planting and wildlife conservation to modern forestry and mobile mizers; from log splitters and log baskets to horse logging and hedgelaying.
Cloog dancing troupe - Charnwood Clog will be performing at the Wood Fair for the first time this year, and it will be the first visit by the Rocking Horse Shop of York. Not only do they sell the finished horses, but also timber packs and plans for you to make your own.
If you are looking for something slightly smaller than a rocking horse, a special gift perhaps, or simply something lovely made out of wood, you need look no further than the National Forest Wood Fair.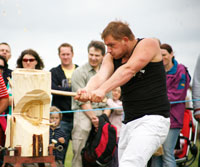 Several exhibitors will be donating items to the charity auction, held in aid of Tree Aid. So if you spot something you really want and fancy the thrill of bidding, you may pick up a bargain.
The National Forest Wood Fair is organised jointly by the National Forest Company and Leicestershire County Council. The event runs from 10am to 5pm and admission prices are £8 (adult); £5 (concessions for Seniors and disabled); £18 (family: two adults & three children), with an admission discount for cyclists.



See more at www.leics.gov.uk/woodfair
---
---
Leave a comment