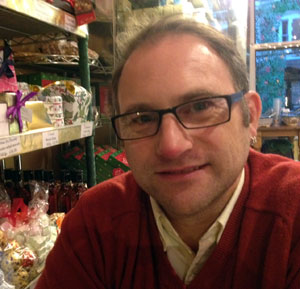 It's not often you meet a person who has set up an organisation just to make sure land is used more constructively.  Mark Walton, of sharedassets.org.uk, is such a person and today he told me about how he plans to change the way land is used.  He's been able to set up this new social enterprise because he has a Clore Social Fellowship, which funds and supports aspiring leaders in the social sector.  These fellowships last one year full time or two years half time, and Mark has used the freedom this gives to investigate how public, private and charitable landowners can be helped to use their land more productively.  He also has support from the Tudor Trust.
Mark knows that landowners often have assets, such as woodlands, which they don't want to sell but which they would like to see used and managed more intensively, particularly by local community groups.  There are also many voluntary and enterprising groups who would like somewhere to do their thing, whether it's education and training, environmental improvements or producing sustainable woodland products.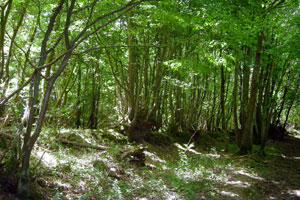 I told him about what we do at woodlands.co.uk where we have developed several community woods activities. We have found that certain ground rules make the projects work well - it is important that
everyone realises the users are not getting exclusive use of the land,
that there is a clear written agreement,
that the user gives a single point of contact rather than a committee, and
that you physically meet up from time to time to work through practical problems.
We have learnt the hard way with a couple of unhappy experiences of sharing woodlands but now we have some outstanding users doing bushcraft, running youth groups and a group doing psycho-therapy events and generally getting people into woodlands.
Some owners of woodlands want to see their woods used more actively and they often make arrangements direct with a user-group but using a third party can mean you use their expertise.   If you are a landowner and want to see your land used better you could look Mark up and see if he can help - he's at: [email protected]
Shared Assets are planning to do more than just support others to manage local authority land and private woods - they have a vision that there is a vast amount of land that could be much better used. As Mark Walton says, "for virtually any group activity you need a place to do it and our aim is to help make sure that such places are made available, whether it's woodlands, waterways or open green spaces."
Leave a comment
Subscribe to our blog email updates
Managing Your Woodland for Wildlife
A new book on encouraging biodiversity in your woodland. Available free here »