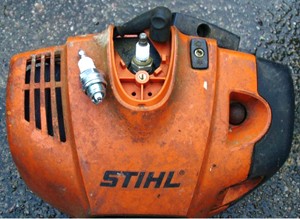 With any machine a good maintenance schedule is vital. So here I will run through the checks I do on my strimmer.
Spark Plug
Firstly I remove and check the colour of the end, to see how the fuel is burning in the chamber. The working end of the spark plug should a nice biscuit brown. Its useful to then clean up the working end with some light grit sandpaper or replace the plug if necessary.
Fuel Filter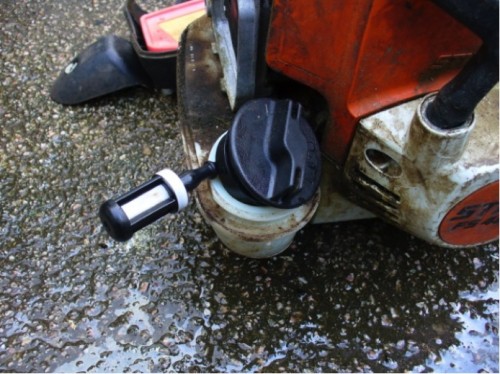 This is found inside the fuel tank, and can be carefully hooked out with a thin piece of wire, taking care not to damage the fuel pipe. This should appear clean and white if not, it should be replaced.
Air Filter
Remove and inspect . If dirty like this one, carefully clean with a toothbrush. This one is a paper filter, so can't be washed. But on some models it is a sponge and can be cleaned with hot soapy water. Replace filter if damaged.
Greasing the Gearbox Head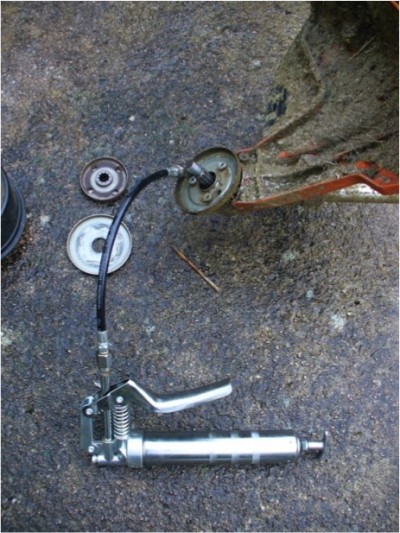 Remove the cord head /blade and the cover plate, and apply some lithium grease into the area below. This insures that heat build up is dissipated and lengthens the life of the bearing mechanism.   Most strimmers have an access port somewhere on the gear head to apply grease to the internals of the gear.
In this photo we can see a small port that is accessed with an allen key. This is where we can apply a good quality grease into the mechanism.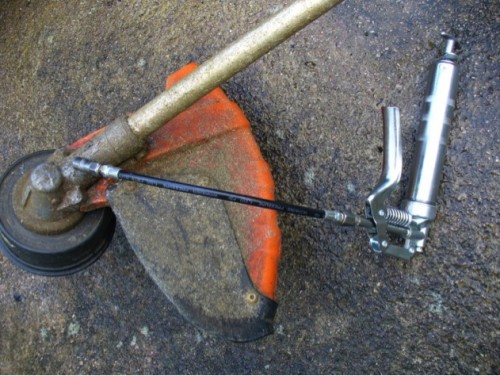 Then I give the strimmer a good clean all over, trying to remove as much grass , grit, and mud as possible, as this will help prolong the life of all the plastics as well as making your machine run better without restrictions.
Its very important to check your manufacturers instruction book and to follow the guidelines set out by them. If you are unsure of anything on your machine, please contact a qualified engineer or the manufacturer for information.
Should you have any questions please feel free to contact me at :
---
---
Leave a comment