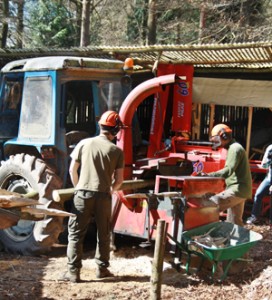 The steel works of Port Talbot may have been taking the headines recently with the threat to employment and the prosperity of the local community, but other parts of Wales are facing their own challenges. The Heart of Wales (Calon Cymru) railway line runs through beautiful landscape, starting from Swansea and Llanelli, skirting the Brecon Beacons, and passing through Llandeilo, Llandovery, Builth Wells and Knighton, en route to Craven Arms in Shropshire. A great place to live, but with an uncertain future. Along with other rural areas in Wales the region has suffered from many years of depopulation and social and economic deprivation; all features of a challenging topography, poor transport links and remoteness from major centres of population.
An additional problem for the people and local government of this region is that the demographic profile is seriously unbalanced. Over several decades there has been a high level of in-migration by older people, mostly retirees, and a substantial
proportion of the housing stock has been bought up as second homes and holiday cottages. This has had the effect of driving property values far beyond the reach of local people, especially younger households on low incomes. So young working people have been moving out of the area while the remaining, greying population is confronted by declining public services.
The Heart of Wales railway line offers a unique opportunity as a focus for a fresh, better approach to rural development, and secure a more sustainable and prosperous future for the communities and countryside along its length.
The Calon Cymru Network
The Calon Cymru Network is a Community Interest Company (CIC) that is committed to encouraging sustainable rural regeneration along the Heart of Wales railway line corridor (see map http://i1.wp.com/www.caloncymru.org/wp-content/uploads/2015/06/homepage_map.jpg). The vision is to create a linear forest market garden along the whole length of it, and create spaces for One Planet Development houses and communities along the way, together with a cycle and walking path.
https://www.facebook.com/caloncymrucic/
http://www.caloncymru.org/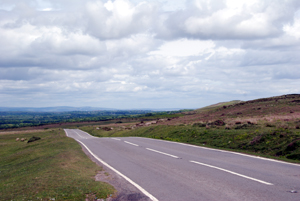 The Calon Cymru Network hope they will soon be launching into the next stage of the work, with the help of RDP (Rural Development Programme) funding. In addition to making proposals for the significant expansion of woodlands and the development of a local economy based upon horticulture and related land-based businesses throughout the corridor, the project will be focussing on One-Planet, affordable development schemes in three locations; Knighton, Llandrindod Wells / Howey and Llanwrtwd Wells.
Central to the vision is a major shift towards more sustainable land use: a change to localised, diverse farming and forestry systems would have the potential to give the communities in this corridor a much greater degree of food and fuel security. It would also help to improve soil quality, create small businesses and jobs, and help local economies to become more self-reliant.   The most reliable science tells us that because of accelerating climate change, rising energy costs and population growth, food security is becoming a serious concern. With water and energy security this ranks as one of the most significant global threats. In Britain we will not be able to continue using our farmland inefficiently while importing a large percentage of our food from other parts of the world.   It is a bold vision, but if successful it has the potential to transform mid Wales.     
---
---
Leave a comment