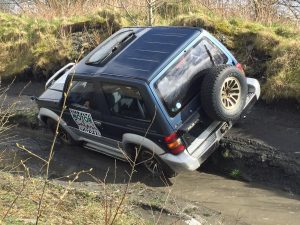 "It's the most fun I've ever had outside of the bedroom" said one friend of mine about driving a 4-wheel-drive vehicle. "It gives you new powers and you feel you can drive anywhere - over hills and through rivers."  But it's a learned skill and not something people are born with, and it's also something you can do with an ordinary driver's licence.  Therefore, many people drive 4WD vehicles in woodlands and on farms without any extra training, despite the fact that if they are using a 4x4 for work then Health and Safety rules require that they should have "adequate information, instruction and training".  I decided to learn the art of safe off-road driving by going on a proper course.  Amongst my group of foresters and woodland managers one of them had heard that the best place to do these courses was Motor Safari, a long established off-road driving school near Wrexham in North Wales based in a disused quarry.  It turned out to be an extremely good place to discover how to drive through a woodland while minimising damage to the tracks.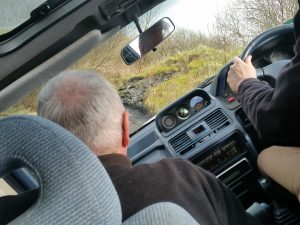 Right at the outset we learnt that the number one rule is about choosing which gear to be in for different tasks - you should go downhill in 1st gear and usually go up in 2nd gear.  You also only drive where you can see - if in doubt get out of the car and check the terrain.  4WD vehicles are special beasts whose front and back wheels operate independently, they have skid plates to protect their underbellies and they are built on a strong ladder frame chassis which keeps the centre of gravity very low and reduces the risk of a dangerous roll over.  On our course, we drove a Toyota Land Cruiser and a Mitsubishi Pajero, or "Shogun" as these cars are called in the UK.  The Pajero has a particularly short wheelbase as well as a short nose and a short tail meaning that there isn't too much overhang beyond the wheels.  These features allow you to go over the brow of a hill or down into a steep ravine without grounding the car.  Another clever design element is the "underwater breathing system" which means there is an emergency supply of air if you are in deep water for a minute or two.  In fact this illustrates a pattern - 4WD cars are built with a set of additional safety features, designed to keep the driver safe in severe conditions ranging from floods to rough woodland and muddy tracks.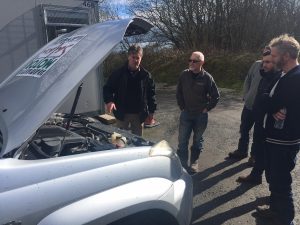 We spent 5 hours driving up seemingly vertical slopes, plunging through water and tipping our cars to about 35 degrees, which was truly scary - even with an instructor in the passenger seat.  Peter Morgan, one of our instructors, and the founder of Motor Safari, is proud to point out that they have never had a vehicle fall onto its side or anyone hurt on one of their courses in 30 years of operation.  But he knows that these are powerful machines in a dangerous environment and every day there is a risk of an accident.  This was particularly apparent as we practised what to do in the event of a "failed hill climb" when your car is stuck pointing up a too-steep slope, how to descend slopes slowly using "feet off" or "pulse braking", and how to cross deep gullies.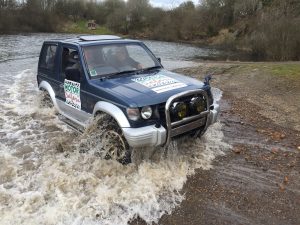 Our woodland managers were in two teams of three with an instructor in each car.  Once our team was onboard our instructor explained the basics, with the first step being adjusting the stick to get into 4WD mode - not only because all the systems click in at this point but because when you do this "your head gets recalibrated" and you adjust to driving off-road.  Driving off the tarmac has become increasingly popular in the UK and there are apparently 10,000 miles of green lanes countrywide which can be used and many of these go through woodlands and forested areas.  Other countries are seeing rising interest in 4WD for recreation though they each have their own traditions - Americans are keen on "rock crawling" and the French, with access to North African deserts, are more likely to use 4-wheel drive cars for rally driving.
---
Whilst it's easy for critics to say that 4WDs are not good for conservation that doesn't take account of the fact that such vehicles are much needed for conservation and countryside work: Motor Safari runs courses for the Countryside Commission Park Rangers and university students studying ecology, hydrology and environmental courses.  Many of their customers are people who manage farms or are maintenance engineers for utility companies such as electricity suppliers and mobile phone operators.  As Peter Morgan says, "driving better means vehicles do much less damage to the environment - 4X4 off-roading is not mainly about power but is very much about control."
---
Our one-day course felt like a bargain at about £150 each with our two instructors and two vehicles.  We also got lunch, course certificates, and instructors who were genuinely interested in helping us to become better and safer drivers.  If you have a 4WD vehicle you'll learn a lot from one of these courses especially if you plan to use it in a woodland or wild terrain.  Have a look for yourself at:  www.motor-safari.co.uk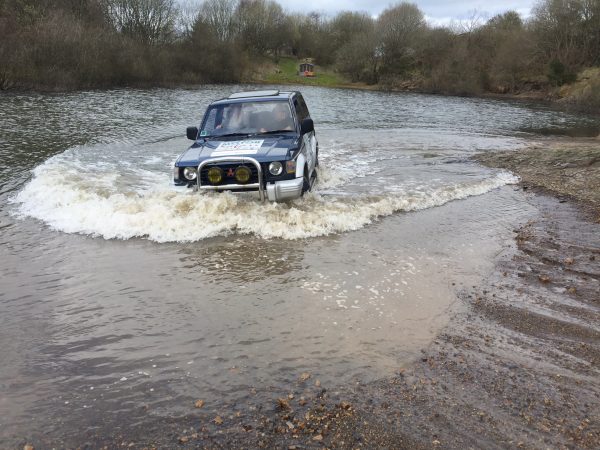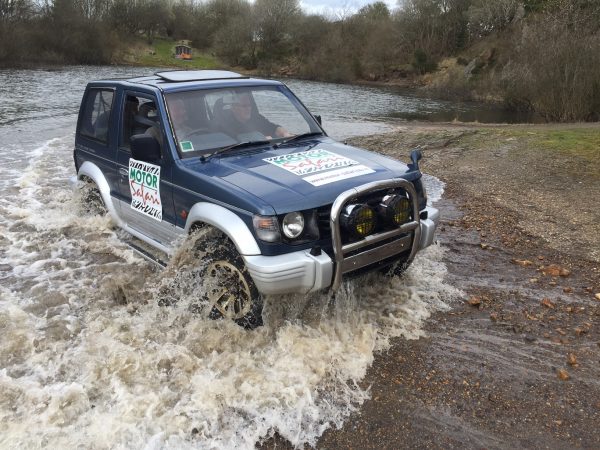 ---
---
Leave a comment