This government proposal has raised enormous public interest and a large amount of misinformation: celebrities seem to be taken as the experts and the forestry commission officers sometimes treated as the villains of the piece.  Two months ago we decided to research the issues and the history of Forestry Commission sell-offs in the last 20 years and we have produced a very factual report which we hope will help the debate. It includes figures on which parliamentary constituencies are most affected, likely financial receipts and past history of Forestry Commission sales.  We also quantify the amount and type of forestry land which may be sold and examine the sorts of buyers who may be in the market.
You can see the full report here at: www.woodlands.co.uk/reports
The report is entitled, "Encouraging wider ownership of woodlands"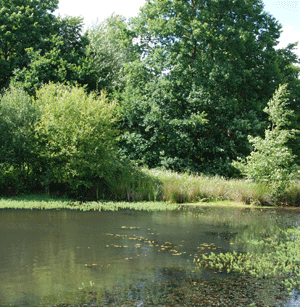 What the study concludes is that the debate so far takes too little account of private ownership by families and individuals as a solution to the future ownership and management of these woodlands.   It seems to us unlikely that charity groups will be able to take on very many of these Forestry commission woodlands - important though their work is, charities have neither the financial reserves nor management resources to take on a very large percentage of the woodlands that may be sold off.  Whilst we do not support the selling off  100 % of the Forestry Commission woodlands, and not all will be suitable for private owners, our experience is that where private owners take on ownership of woodlands it usually leads to a very useful alternative model of ownership - private owners of smaller woods tend to be very hands-on managers and very active in conservation and learning about their woodlands ; whether there is public access or not.
Please do comment here on our blog, letting us know what you think of our report and your thoughts on the sell-off.
Leave a comment
Subscribe to our blog email updates
Managing Your Woodland for Wildlife
A new book on encouraging biodiversity in your woodland. Available free here »