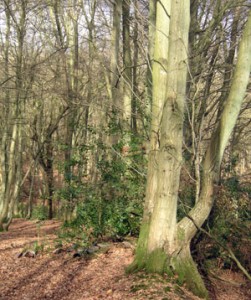 Woodland ownership can have some useful tax advantages.The taxation of forestry /woodland has always been fairly generous to encourage people to purchase woodland and to spend money on management. The main tax advantages of owning woodland or forestry land are:
income from timber sales is tax free whether the woodland is held personally or in a company name;
if the woodland can be shown to have been commercially managed, it will be free of inheritance tax ("IHT" for short) once you have owned it for more than two years.If you want to hand on a woodland to children without inheritance tax/IHT being payable this provision saves the need to make a lifetime gift of your woodland;
woodland gives the possibility of using the roll-over provision of the tax system.This means that if you have sold a business and made a capital gain and you use the money to buy a woodland, you defer (indefinitely) the Capital Gains Tax you would have paid on the sale of the business (or business asset);
in any event the tax rate for capital gains has gone down since Spring 2008 to a single rate of 18% and you can use your Annual Exemption to give you £9,200 of non-taxable gain in any one year.If the woodland is owned in two names you will, of course, get two sets of allowance;
if you do end up paying CGT (capital gains tax) it is at least reduced because when you sell a woodland you only pay tax on the gain in the value of the land and not on the increase in value of the timber;
there are generally no property taxes (business rates etc) on woodland;
Woodland Grant Scheme income is not taxed as it is spent directly on woodland management.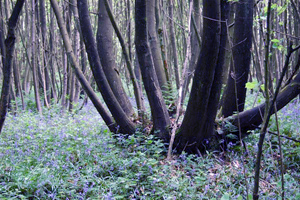 The historical background of forestry and UK tax is that for many years there was special treatment for forestry land, giving favourable treatment to money spent.This is important because it still shapes the pattern of ownership today – many people who own larger woodlands originally bought them on the advice of their accountants and were understandably fairly hands-off owners.Roughly, the way the tax regime worked was that expenditure on woodland was an allowable expense against the owner's salary and at 40% this would be useful, but at income tax rates that were over 90% in the 1970s the benefit was enormous.When timber was ready to be harvested the woodland owner would then be allowed to transfer the land into a different "schedule" where a much lower rate of tax was paid.This came to an end with the budget of 1988, but the scheme was phased out over 5 years.
The government at that point decided to replace this regime with a simpler and fairer system that still supported forestry, but was not distorted towards those with high taxable incomes.Hence the new arrangements outlined above.
Obviously, we are not tax advisers and you should check with a professional (accountant, lawyer etc) before making any transaction that is dependent on the taxation consequences.
Perhaps you have experience of dealing with the Inland Revenue on forestry taxation – please add your comments here.Or maybe you have a query, which others might help with – please put it in here below!
---
---
Leave a comment