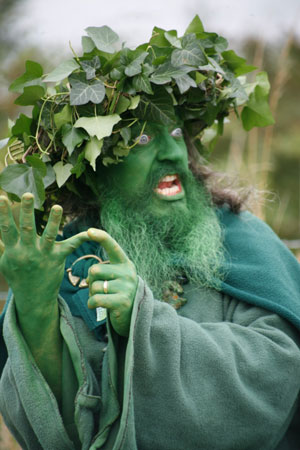 The National Forest Wood Fair, to be held on Bank Holiday Monday 29 August, is one of the nation's top celebrations of trees, woodland and lovely things made out of wood.
Nestled amongst the trees beneath the craggy rocks of Beacon Hill Country Park, the National Forest Wood Fair is a brilliant day out with over 100 exhibitors and demonstrators. This annual event regularly attracts over 5,000 people, who travel from all over the country to see lumberjacks, chainsaw carvers, bodgers and bat box makers, willow weavers and woodturners. Read more…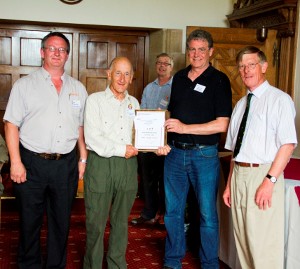 For the first time in the history of the prestigious Excellence in Forestry Competition, small woodlands were in the running for prizes this year. A new category for small woodlands attracted strong entries, with the winner's prize being awarded to Rawhaw Wood in Northamptonshire, a Runner Up prize to Red Lodge Wood in Leicestershire and a Certificate of Merit to Vera's Spinney in Nottinghamshire. Read more…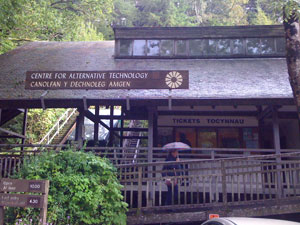 The "piss and wind centre" is what local people  used to call CAT in mid Wales because of its commitment to waste recycling and windpower, but it is committed to a lot more than that – perhaps its main mission is training.  Oxfam regularly send people to learn about water and sanitation and visitors even have a choice of using a standard toilet or a composting one. Read more…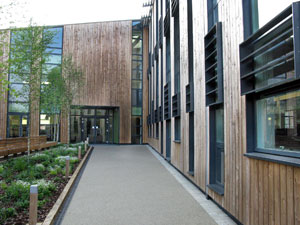 The Woodland Trust has been going since 1972 and has grown into quite a big organisation with a turnover of over £25 million per year and it owns over 1,000 woodlands covering about 50,000 acres.  It's big in other ways too with about 270 staff and a spanking new headquarters at Grantham which they moved into in mid-November 2010 and large collection of supporters and volunteers.  Last year, the membership topped 200,000 and this had doubled over the previous 9 years. Read more…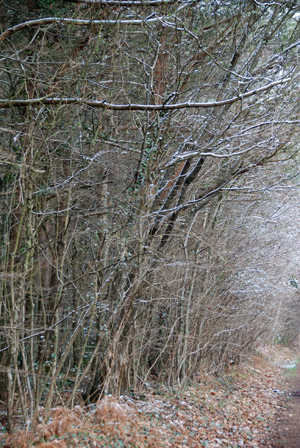 Woodlands are thriving as never before, teeming with new ideas and energy. Thousands of people are out there joining in with woodland life, be it gathering wild food or fuel for their stoves, enjoying walks in natural spaces, looking for birds and wildlife, making woodblock art, creating sustainable and beautiful crafted wooden objects, joining in community woodland work, using woodlands in education and for active play, rising to challenges in wild camping or bushcraft skills, or simply finding a peaceful hour to relax surrounded by trees.
Woodlands are natural carbon sinks and are vital in our climate-change defences: timber buildings constructed from local wood are energy-efficient and capture carbon; the energy provided by logs and pellets is fully renewable; woods are important in protecting biodiversity. Activists and foresters are protecting native species and managing woods with coppicing and other methods. When we choose durable wooden furniture created from sustainable sources, we're rejecting the disposable, throwaway culture. Our woods are a fantastic resource, as well as places of peace and natural sanctuary. Read more…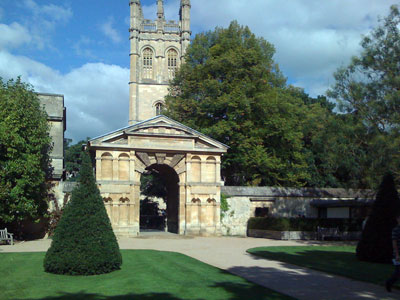 There are over 2,200 botanic gardens in 153 countries around the world and the UK's oldest is Oxford's.  It is fairly small considering how many plants it contains, covering about 4.5 acres, and it feels very like the Chelsea Physic Garden in London.  This may not be too surprising as they were both founded to support the practice and teaching of medicine.  The Oxford Botanic Gardens were founded in 1621 as the Physic Garden and after only a few years the yew tree (see photo below) was planted which is still in the garden today.  Read more…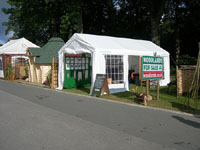 We love woodfairs – they're a great day out for all the family, with lots to see and do.  From a demonstration of a pole lathe to a display of horse logging, from intricate carved spoons to gigantic chainsawed sculptures:  there's a host of woodland or wood craft-related things to see, experience or buy.  You can even visit us at the Woodlands.co.uk stand!
Up until now it hasn't always been so easy to find out when and where woodfairs are happening, but a new website Woodfairs.co.uk that solves the problem.  Read more…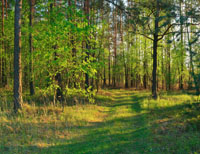 Is your woodland something special?  The Royal Forestry Society is looking for entrants for its annual Forestry Awards.  The competition is regional, and next year it's the turn of London and the South East.  There are categories for Silviculture, Farm Woodland, and the Duke of Cornwall Multi-purpose Woodland, but also for Community Forestry and a Schools Award. Read more…
Subscribe to our blog email updates