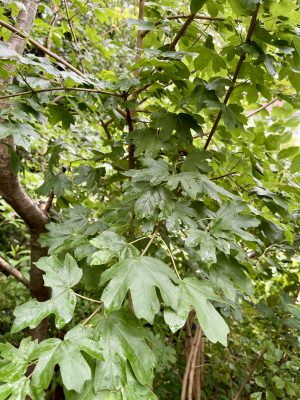 Monks Wood is an area of woodland in Cambridgeshire.   It has been subject to extensive and intensive ecological studies for many years.  The site is described by Natural England as one of our essential lowland woods with ash and field maple trees; also to be found is the rather rare wild service tree.  The ground flora is typical of that of ancient woodland, within the wood there are also ponds and streams.  Monks Wood is a National Nature Reserve.
Next to the reserve there is former agricultural land.  Two fields have been studied to understand the process of natural woodland development.  One field was formerly two acres of grassland that was 'abandoned' (in 1996), the other was a four acre barley field (that was left to stand in 1961).  For natural regeneration of woodland to occur there needs to be existing woodland nearby.  The transition of these fields to 'new' woodland has been monitored over the intervening years - through field surveys of trees, measurement of vegetation height, remote sensing via LIDAR. 
Within decades, the fields progressed to wild life rich scrubland and after some 50 plus years had progressed to closed canopy woodland - with oak, ash, and field maple.  Furthermore there were nearly 400 trees per hectare. This species-rich woodland is resilient to drought (and disease).  Deer and rabbits did not significantly affect the development of young trees.; they were protected by bramble and thorny shrubs (e.g. blackthorn, hawthorn).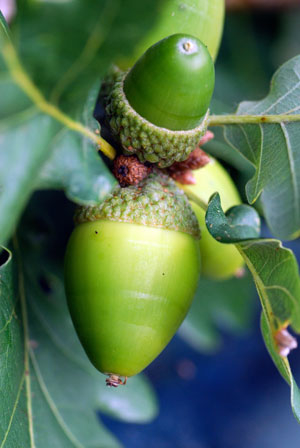 This suggests that natural colonisation could (in some areas) play a significant role in meeting the UK's targets of woodland creation (to help offset climate change, zero carbon targets etc).   Such colonisation is achieved by the natural dispersal of seeds, by wind, mammals (squirrels etc) and birds (such as jays).  Jays are surprisingly effective in the distribution of acorns, but are often seen as pests (as they predate upon other birds). 
Such 'passive rewilding' of an area :
is cost effective
reduces the risk of disease from imported saplings
does away with the need for plastic tree guards / and or fencing
is relatively rapid
---
Full details of this research study are available here : https://journals.plos.org/plosone/article?id=10.1371/journal.pone.0252466
---
Succession is a process by which an ecological community undergoes more or less orderly and predictable changes following a disturbance (e.g. fire or farming).  There have been a number of studies of old field communities over the years.
---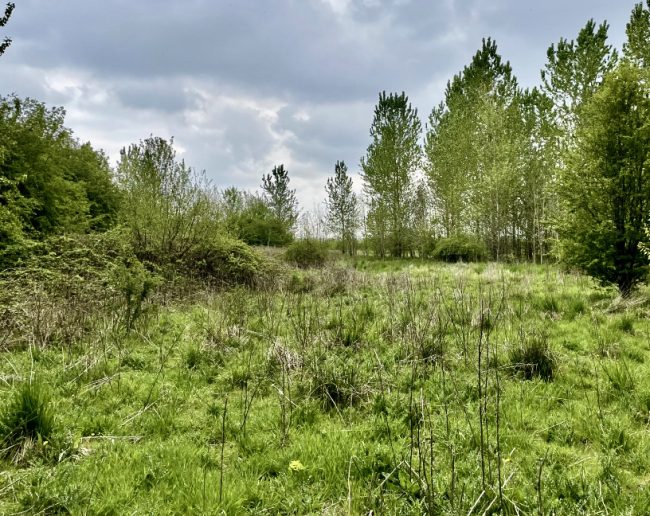 ---
---
Leave a comment