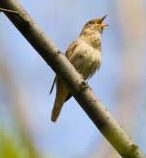 Nightingales are migratory birds and fly into the U.K. in the Spring, having spent the winter in Africa. The nightingale is particularly well known for its song; (a wma file of which can be found here).  However, not everybody in the UK is likely to hear them singing.  It is not found in Scotland or Wales, and in other places its numbers have fallen quite dramatically.  It is now mainly found in the South-East, especially Kent, Sussex, Suffolk and Norfolk. A sighting is unlikely; nightingales are shy, drab brown birds who seek the dense vegetation described below.
Nightingales feed on insects and berries.  They tend to favour dense coppiced woodland or areas where hawthorn or blackthorn are vigorous, with a rich, diverse understorey.  However, such areas and vegetation are under threat due to the browsing activities of deer.  Recent work by Chas Holt, a research scientist with the BTO, has shown that the density of nightingales is some 15 times higher in deer-free areas of coppiced woodland.  His study was undertaken at Bradfield Woods in Suffolk.
The browsing of the deer depletes the understorey layer, removing insect-rich habitats and nesting sites.   Muntjac deer are amongst the worst offenders.  They browse by picking off leaves and buds from young trees and bushes, eating flowers and brambles.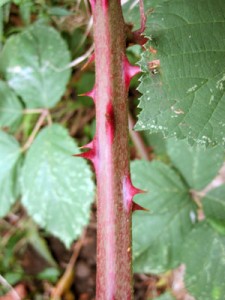 They 'enjoy' the young shoots of hazel, sometimes taking all the new growth so that the stumps die off.  Natural England has installed electric fencing around newly coppiced wood, in places, to keep muntjac deer out.  Muntjac deer will also deplete bluebell and primrose populations.
Like other migratory birds (the spotted flycatcher, the cuckoo and the wood warbler) the nightingale is facing not only the loss of habitat here, but also problems in their over-wintering grounds and their actual migration.
The Spanish Ornithologist, Miguel Ferrer, has estimated that 20 billion birds have changed their migrating habits in the last 30 / 40 years – probably due to climate change.  Birds are having to adapt faster than when they faced the last comparable phenomenon – the Ice Age.
---
If you hear them this spring why not make a note below? It would be particularly interesting to know how far north and west they extend.
---
---
Leave a comment