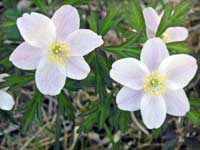 Certain woodland plants are found in the understory.  Plants like wood anemones, woodruff and lungwort bloom early in the year. These plants make use of a 'window of opportunity' when the light levels are good as the tree canopy has not developed, the leaves have not yet expanded. They use this 'window of light ' to flower.   However, climate change is affecting many ecosystems - including woodlands.  With warmer temperatures, leaf buds tend to open earlier and the leaves begin to expand.  If the window for growth is reduced, how can the wood anemones and others cope ?
To investigate this question, scientists based the Universities of Tübingen and Frankfurt examined thousands of preserved herbarium specimens of early flowering plants, dating back over a hundred years.  The sheets not only hold specimens collected when they were flowering but also have  information on 'when and where collected'.  Each sheet is a a moment in time from over a century ago.  Collectively, the 6000+ sheets allowed the scientists to establish historic flowering times of woodland plants over large areas of Europe.
The information extracted from the herbarium records revealed that plants like wild garlic and wood sorrel now bloom some six days early than at the beginning of the twentieth century.  For each 1oc rise in (Spring) temperature, their lowering has advanced by more than 3 days.  This means that they have gained time in the light - in an open canopy.  Whilst they may have gained time,  these early flowering plants are at greater risk of frosts.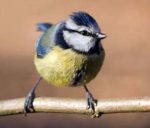 It may also be that their pollinating agents may not be around - unless they too have brought forward their development / life cycle.
There is some evidence that such changes are taking place.  Recent work at Wytham Wood (outside Oxford) has shown that blue tits have moved forward their egg laying to 'match' the development of the oak canopy, and the appearance of caterpillars (on which the young are fed).  Essentially, the timing of the food chain has changed..  Hopefully, such changes will occur in different ecosystems across the country.
---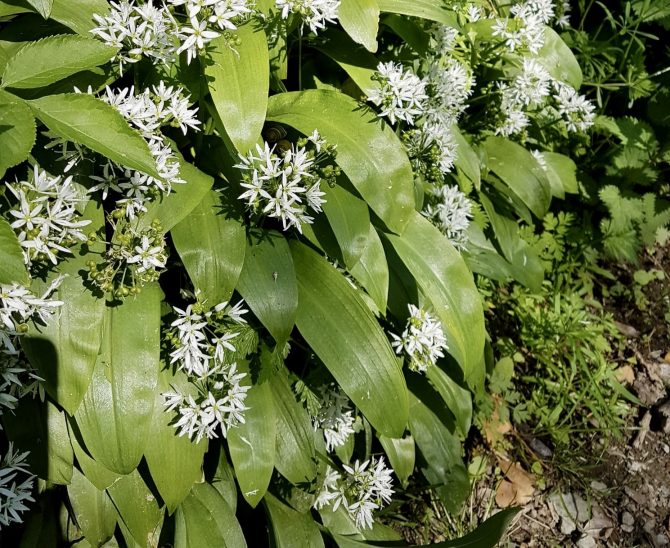 ---
---
Leave a comment