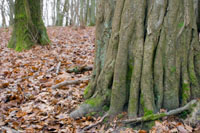 When you don't want to go behind a tree, build a tree bog. Essential if you've got groups visiting your wood.
Jade Newton Gardener and "Huf " tell us about constructing their tree bogs, and how they work, in the latest Woodlands TV video clip.
Jade and Huf work with Play Action, a forest school.
See more demos and tips at http://www.woodlandstv.co.uk/
---
Comments are closed for this post.
---