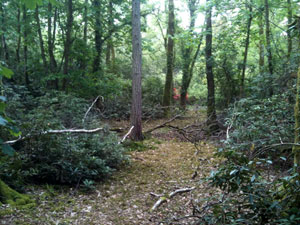 BTCV is a social enterprise group and charitable organisation that enables people to make a difference to their lives and to improve the places around them. They have the largest team of environmental volunteers in the country and have assisted at 50,000 sites across the UK. With 50 years worth of experience for engaging, reaching and inspiring volunteers and their communities, they are the confident pioneers of creating environmental capital.
Their expertise lies in practical projects such as maintaining woodland, moorland, wetlands, coastland, footpaths and community gardens / allotments.  They are able to create and manage wildlife habitats, plant trees, construct countryside furniture, promote gardening and food growing, and also have a strong education programme including the Diploma in Environmental Conservation. The projects are lead by experienced officers who provide an engagement towards volunteers and communities to help improve local sites.
Furthermore, they offer individuals a chance to improve their skills and to develop their talent whatever their ability. Health and wellbeing are also considered to be an improvement for all volunteers wherever they live.    BTCV believes in everyone's right to a thriving environment, both locally and globally.  The core proposition is to enable a positive environmental action, and to create a culture of active involvement for everyone. As a result of this support and encouragement, people will think and act differently and work collectively through practical action to understand and improve their environment under the banner of, 'Inspiring People, Improving Places'.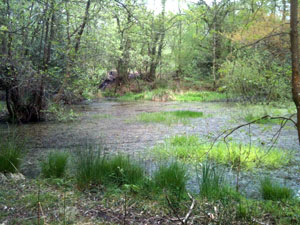 On Friday 8th October BTCV was invited to support Daniel Sharp of Woodlands.co.uk* at Dragons Wood near Chard in Somerset to create a new and beautiful natural setting soon to be available for visitors. Vegetation clearance was undertaken at the entrance to meet along the pathway to create more appealing and user friendly access.
The pathway flows down to the attractive new opening of the large pond where trees and bushes have now been removed to enhance its wildlife value. The volunteers also undertook extensive vegetation clearance from the pond into the wood to create a new walkway through the woodland where it will eventually join the other side of the site, giving the woodland better access and creating a more enjoyable adventure for visitors.
* https://www.woodlands.co.uk/community-woodlands/
Leave a comment
Subscribe to our blog email updates
Managing Your Woodland for Wildlife
A new book on encouraging biodiversity in your woodland. Available free here »