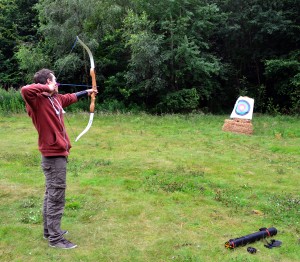 "Forest School" is a programme that developed in Sweden in the 1950's.   It concentrates on delivering education in an outdoor environment. A study carried out concluded that children who experienced learning in an outdoor setting were more balanced, more socially developed, had deeper concentration levels and better coordination.
Today, outdoor learning has shown to increase attainment and attendance levels in students. It is also shown to increase self esteem, confidence and communication skills.
Below are some pictures of a recent camp and activities. It was a great experience for the boys, most of which had never been away from home before. The camp was part of their Asdan/Cope award. They learn a range of life skills as well as taking part in leisure activities and voluntary work. The qualification is equivalent to a GSCE, which is a major achievement for many of these students.
For more information about forest schools - click here
March wood
Karen Little
Level 3 Forest School Practitioner & Coordinator for the Environment and Land Based Centre
The North School
Tel: 01233 614630
---
---
Leave a comment