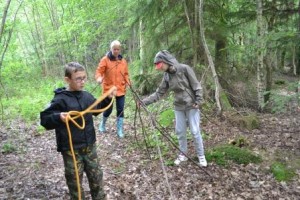 The history of forest schools in the UK dates back to the 1800s, but it is only in the last 20 years that their organisation and scale have significantly developed. Forest schools are about learner-led activities in an outdoor natural space, ideally small woodlands, over an extended period of time. For example, forest school activities can include tree identification, shelter building, butterfly hunts, and animal track spotting. In recent years forest schools have exploded in popularity and they work alongside traditional classroom approaches. At the heart of the forest school ethos is an emphasis on offering every learner a regular opportunity to achieve.
All forest schools get young people outdoors. This is critical for children coming from urban environments who are often unable or unwilling to take part in outdoor adventures. Forest school learning develops outdoor skills, gives young people responsibility, and they learn about, cooperation and negotiation.  Everyone at a forest school will think about and learn about risk.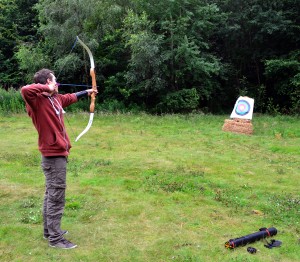 Although forest schools are not controlled or run by one governing body or organisation, they are usually led by a qualified Level 3 Forest School Practitioner.  Moreover, the Forest School Association (FSA) outlines some key principles for forest schools in their guidance and training of practitioners. Of course the way in which each practitioner will put together a forest school programme will be very different, but the 180 hour Level 3 qualification is designed to ensure that the practitioner sets up a stimulating and suitable forest school programme and is able to manage a forest school site sustainably.
The diversity of natural resources in small woodlands means they are ideal for forest schools. However, forest schools can and do run in other natural environments. Forest schools are often run as commercial businesses, sometimes relying on grants from local councils, benevolent woodland owners, and partnerships with local schools.
The mainstream is becoming attuned to the fact that forest schools offer an opportunity to achieve for those who might not do well in the traditional classroom environment, and they provide a way for children to enjoy the countryside and small woods in ways that are becoming increasingly out of reach. As the benefits of forest schools become more widely appreciated, it is likely that their growth will continue but they are by their nature somewhat resistant to regimental organisation.  What is in little doubt is that more suitable forest school sites are much needed.
---
---
Leave a comment